Donald Trump has confirmed he wants a "major investigation" into illegal voting in the 2016 US presidential election, despite a startling lack of evidence that it happened.
President Trump has long made baseless claims about widespread voter fraud, telling a campaign rally in August that people were "voting 15 times for Hillary Clinton".
On Wednesday, he tweeted to say he intended to launch a probe into the matter.
Since his electoral victory, Trump and his team have continued to peddle the falsehood over voter fraud.
"The president does believe that," Spicer said of allegations of voter fraud. "He has stated that before.
"I think he's stated his concerns of voter fraud and people voting illegally during the campaign and continues to maintain that belief based on studies and evidence that people have presented to him."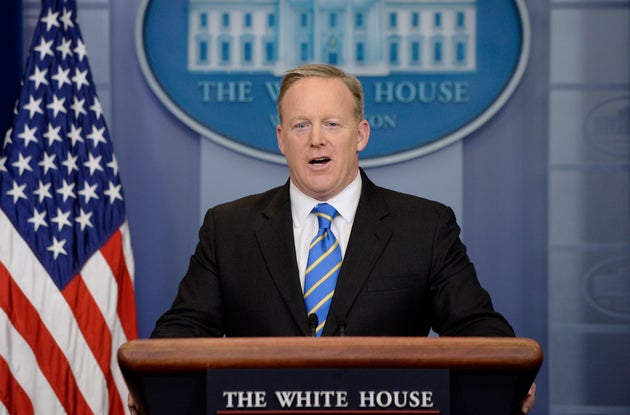 The other, from Pew, "found millions of out of date registration records due to people moving or dying, but found no evidence that voter fraud resulted," the report's author explained.
Trump himself told congressional leaders on Monday that "three to five million" undocumented immigrants cost him the popular vote by casting ballots for Hillary Clinton, according to HuffPost sources.
Clinton won the 2016 popular vote by close to 2.7 million ballots but the electoral college handed victory to Trump.
At his final press conference as president, Barack Obama described claims of widespread voter fraud as "fake news".
In December it was confirmed the British government will trial voter ID requirements in 18 areas during local elections in 2018.
SUBSCRIBE TO & FOLLOW UK DAILY BRIEF