More than 1 million people have signed a petition calling for Donald Trump's state visit to the UK to be cancelled.
Trump has been invited to visit Britain later this year and will be hosted by the Queen and treated to all the pomp and ceremony accorded to a state visit.
A spokesman confirmed reports that retracting the offer would "undo everything" from Trump's talks with Theresa May last week.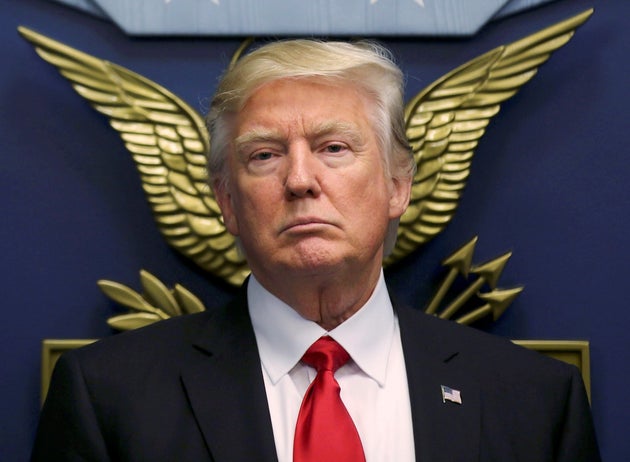 When a petition reaches more than 100,000 signatures, Parliament considers it for debate. 
A petition calling for a second European Union referendum is the most popular petition on the government's website, with 4,150,260 signatures. 
It is followed by the petition calling for Trump's state visit to be cancelled.
A statement on the Trump petition reads: "Donald Trump should be allowed to enter the UK in his capacity as head of the US Government, but he should not be invited to make an official state visit because it would cause embarrassment to Her Majesty the Queen."
It continues: "Donald Trump's well documented misogyny and vulgarity disqualifies him from being received by Her Majesty the Queen or the Prince of Wales.
"Therefore during the term of his presidency Donald Trump should not be invited to the United Kingdom for an official State Visit."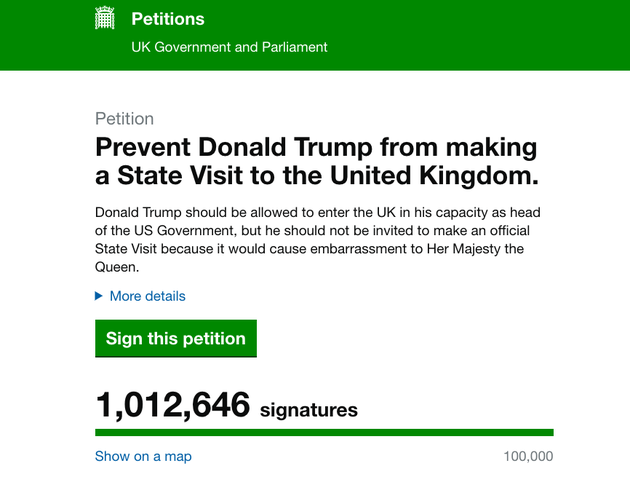 Demonstrators are planning to protest against the policy outside Downing Street and across the UK on Monday evening.
Labour, the Liberal Democrats and the SNP, have called for Trump's visit to be cancelled and Tory MPs have warned against allowing it to go ahead.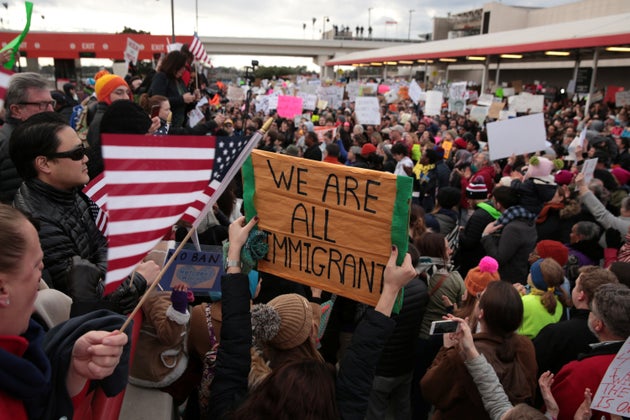 But UK dual citizens travelling to the United States directly from one of the banned countries will face extra checks.
SUBSCRIBE TO & FOLLOW UK DAILY BRIEF