Officials briefing Donald Trump on his first trip abroad as President are so worried he's going to make a mess of it they're going to extraordinary lengths to ensure he learns everything he needs to know.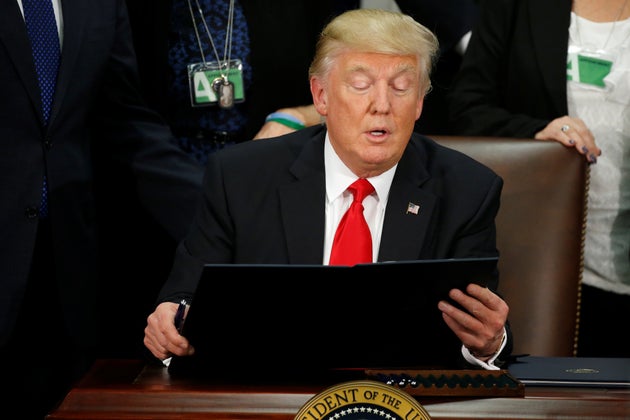 "He likes to visualise things," said a senior administration official. "The guy's a builder. He has spent his whole life looking at architectural renderings and floor plans."
Trump will embark this weekend on a a nine-day trek to the Middle East and Europe where he will have to be on top diplomatic form as he engages with some of the most sensitive issues in global politics.
One Republican official, who requested anonymity in order to speak freely, said after meeting Trump recently he did not think the president had a firm enough grasp on the nuances of the long-running Israeli-Palestinian conflict.
"I don't think he understands it," said the official, adding that Trump needed more detailed briefings before leaving on Friday.
"I think it's a very difficult challenge and I hope he's going to talk to a lot of smart people."
Trump biographer Michael D'Antonio, who interviewed Trump five times, once said: "I think he's definitely got attention deficit disorder. 
"That doesn't mean he isn't really smart—it just means he's not at his best when he's asked to dwell on a topic."
White House officials and Republicans close to the administration say Trump, who campaigned on an "America First" slogan, wants to demonstrate leadership abroad on his visit with Arab leaders in Saudi Arabia, Israeli and Palestinian leaders in Israel and the West Bank, the pope at the Vatican, Nato leaders in Brussels and G7 counterparts in Sicily.
SUBSCRIBE TO & FOLLOW UK DAILY BRIEF