Donald Trump has been criticised for using a failed terrorist attack at Paris's Louvre museum on Friday to further advance his anti-immigration stance, while remaining silent on a killing spree at a Canadian church by one of his supporters. 
In the latest attack in France, a machete-wielding man was shot after attacking a French soldier at the popular tourist destination. 
The attacker shouted "Allahu akbar" as he tried to get into the museum's underground shop, Paris's police chief said.
No one else was hurt in the incident.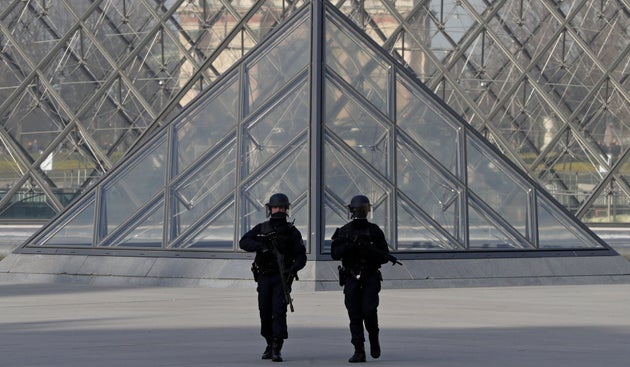 Reacting to the news, President Trump tweeted his outrage and provoked fears of Islamist terrorism on US soil.
Tweeting about this incident, Trump wrote:
"It's a terrible reminder of why we must remain vigilant and why the president is taking steps to be proactive rather than reactive when it comes to our nation's safety and security," Spicer told reporters.
The difference in approaches didn't go unnoticed.
Prime Minister Justin Trudeau, under whom Canada has welcomed refugees and immigrants from Muslim-majority countries, told the Canadian parliament in Ottawa of the Quebec murders: "Make no mistake, this was a terrorist attack."
Spicer later told reporters that President Trump had agreed with Trudeau on the need for caution before drawing conclusions over possible motives for the attack.
"Prime Minister Trudeau was extremely appreciative, and he was also cautious to draw conclusions on the motives at this stage of the investigation, and the president shared those thoughts," Spicer said, of a conversation the two leaders had on the phone. 
While media were quick to amend and retract their initial reports mentioning a Muslim suspect being responsible for the Quebec killings, the White House has yet to comment further.
SUBSCRIBE TO & FOLLOW UK DAILY BRIEF