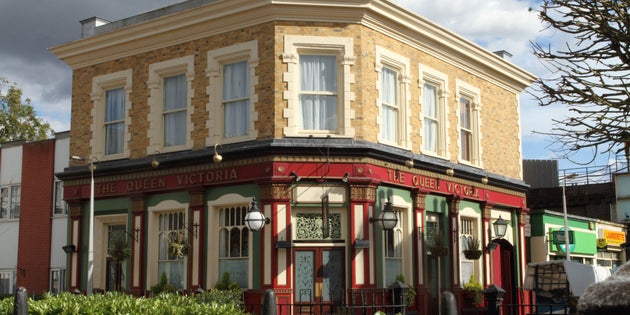 So, without further ado, here's everything we can tell you about the disaster episodes…
Make sure Monday, 23 January is in your diaries, as that's when it all kicks off. All we know so far is that the episode starts with the stallholders finding out the market might be moving, and an irate Martin Fowler puts himself at the forefront of the action by declaring that he's going on strike.
There's trouble at the Fox-Hubbard household, as a row leads to Kim chucking out Emerald, who then moves in with Denise. Meanwhile, Billy Mitchell and Jay Brown have a heart-to-heart at work, and Tina Carter pulls a sickie so that she can spend the day with Sylvie and Shirley.
As all this is going on, disaster hits…
A lot of characters will be involved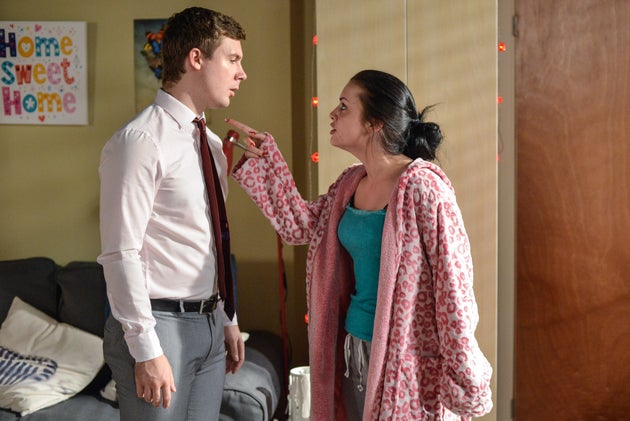 The week's episodes will chart just one 24-hour period
A normal soap week usually covers the events of at least a few days, but the three episodes that will be screened from Monday portray just one day in Albert Square.
An aerial view photo of the Elstree set has emerged on Twitter, and appears to show a bus wedged underneath the bridge just past the Queen Vic. However, there's been no confirmation of when this was taken or if it's even real.
Tilly Keeper has (sort of) addressed the drama
Catch up on all the latest soap news and spoilers here.
TV's Longest Serving Soap Stars
SUBSCRIBE TO & FOLLOW UK ENTERTAINMENT