A 78-year-old man has been arrested on suspicion of the murder of a schoolgirl more than 50 years ago.
Elsie Frost was just 14 when she was attacked as she walked through a railway tunnel just off a canal towpath in Wakefield, West Yorkshire, in October 1965.
The case was reopened in 2015, backed by a publicity campaign on the anniversary of Elsie's death.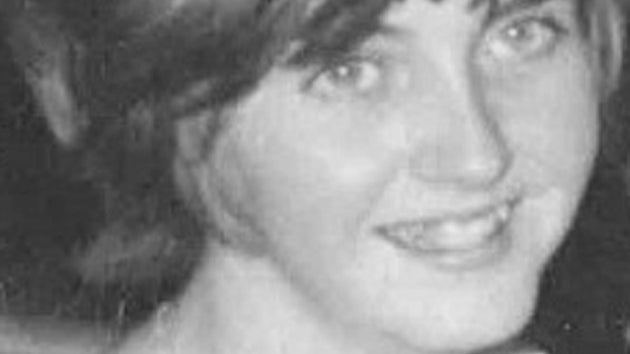 Detective Superintendent Nick Wallen, Senior Investigating Officer in the case, said: "Following those enquiries we have now arrested a 78-year-old man in the Berkshire area and will be interviewing him under caution to progress our investigation." 
The teenager was attacked on the afternoon of October 9th 1965 as she made her way home on a towpath next to the Calder and Hebble Canal in Wakefield.
While entering a railway tunnel just off the canal towpath (which now leads onto Monckton Road) she was attacked from behind and received stab wounds to her back and head. 
Her body was found at the bottom of the 'ABC' railway service steps by a dog walker at about 4.15pm, a post mortem confirmed she had suffered stab wounds and that she had died as a result of her injuries. 
Local officers and the Metropolitan Police, who were asked to assist in the case, mounted a major investigation and interviewed hundreds of residents but her killer was never caught. 
In 1966, Ian Bernard Spencer, then 33, was charged with her murder and cleared on the orders of the judge who heard the case at trial.
Detective Superintendent Wallen, added: "Elsie's brother and sister have been kept fully apprised of the progress of the enquiry and I wish to commend them for their perseverance and that of members of the media in continuing to campaign for her and to put this case back in the public domain." 
"The response we have received from the public since launching the reinvestigation is a testament to their dedication and to the strength of feeling Elsie's murder continues to generate in the local community in Wakefield."
Colin Frost, her brother, told BBC Radio 4's Today programme in October that he and his sister Anne had continued to push for justice for Elsie because they "didn't want to die thinking we had not done anything."
SUBSCRIBE AND FOLLOW
Get top stories and blog posts emailed to me each day. Newsletters may offer personalized content or advertisements.
Learn more