'Emmerdale' boss Iain MacLeod has revealed the thinking that went into Ashley Thomas's death scenes, explaining why he was careful not to "sensationalise" the exit. 
The character was diagnosed with early onset dementia over 12 months ago, and in the emotional scenes in Friday's episode (7 April) he will die at home after spending time with his loved ones.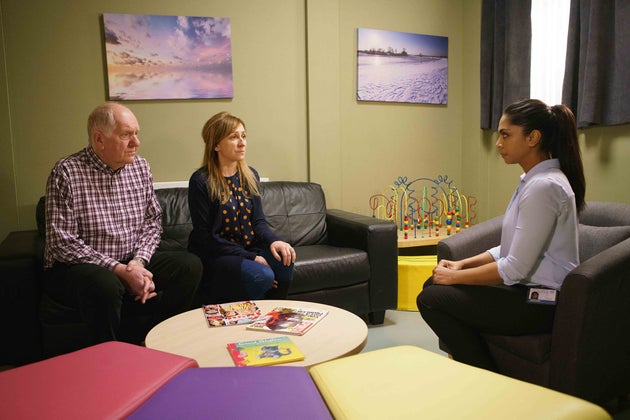 Speaking to The Huffington Post UK and other reporters, Iain has now stated that he was never tempted to kill Ashley off in a dramatic soap fashion.
He said: "We have got fairly vocal writers on this issue, not least being Linton [Chiswick] who wrote the episode, and he's been a very good arbiter of how far you should go.
"Evidently, it's a soap so there needs to be some concession to drama but equally it's an experience that hundreds of thousands of people are going through. So to cheapen it, for use of a better phrase, just felt wrong.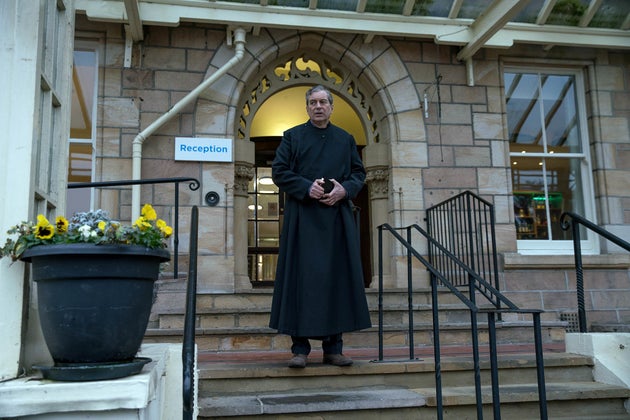 "We always applied quite a high benchmark to not sensationalise it. In my line of work it's tempting to be quite soap-y with things, and normally that's my kind of bag, but we felt if we veered too close to that, we were careful to censor ourselves for thinking in that way and bring it back to bring a truthful story where we could."
The end of Ashley's storyline has been a long time coming, and his dementia storyline began over 12 months ago, when the diagnosis was revealed.
In the time since, there have been a number of heartbreaking twists and turns, and in recent months, Ashley has been unable to recognise his own wife.
Catch up on all the latest soap news and spoilers here.
'Emmerdale': Where Are They Now?
SUBSCRIBE TO & FOLLOW UK ENTERTAINMENT