Time may finally be up for Emma Barton in 'Emmerdale', as the soap's boss has hinted that an incriminating video of her and Ashley Thomas will be discovered in the coming months.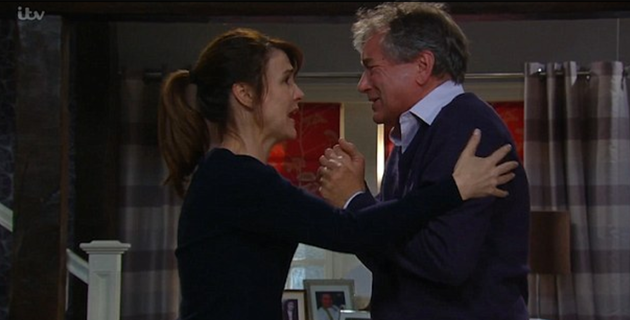 Ashley's car was the first to hit James, but his dementia meant that he struggled to recall what happened - though he did eventually, briefly, remember that Emma was on the bridge with her partner.
Emma then convinced the former vicar that he was simply confused, unaware that their conversation had been recorded in its entirety.
With the former vicar's death now looming, the soap's producer Iain MacLeod was asked whether the clip could be discovered.
"Yes, yes it is," he told The Huffington Post UK and other reporters at a press event. "We were thrilled with ourselves that we had come up with that device at the time, because normally in soap you get a year into a murder mystery and you have to go, 'Ergh, we need to invent some evidence now and sort of retcon its existence back into the show'.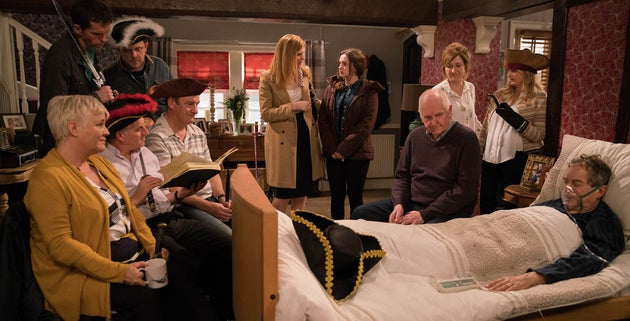 "But we very deliberately put that in there, obviously as a kind of unexploded bomb so it will prove to be significant."
Ashley's death will air on Friday (7 April), and having had a sneak peek at the episode, we can confirm that viewers will need the tissues at the ready.
Catch up on all the latest soap news and spoilers here.
'Emmerdale': Where Are They Now?
SUBSCRIBE TO & FOLLOW UK ENTERTAINMENT