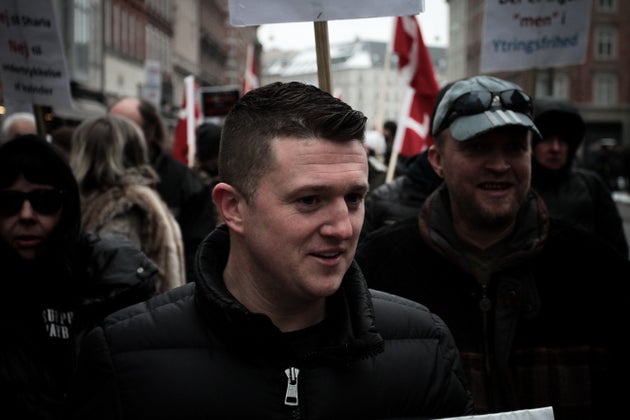 Tommy Robinson has announced he is organising an English Defence League (EDL) march in Bristol in memory of a man who died in jail after being sentenced for a bacon attack on a mosque.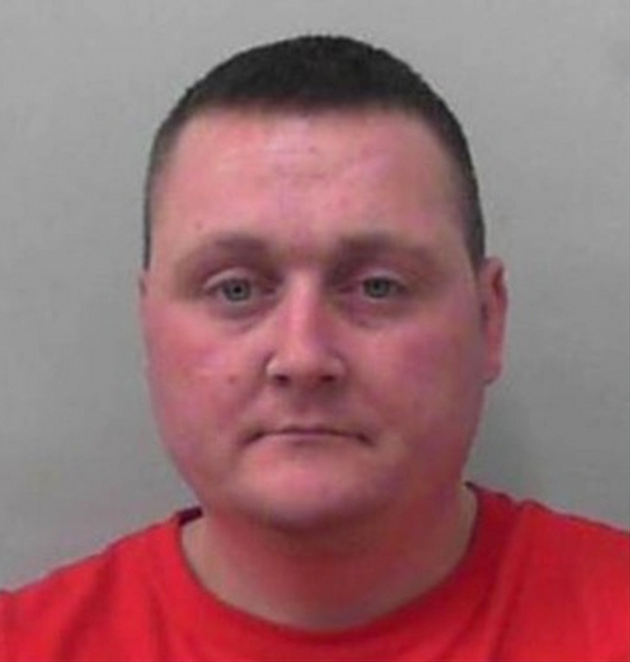 Robinson, who is now a coordinator for Pegida UK, announced on Twitter on Sunday that he was going to organise a march "in memory" of Kevin Crehan and in protest at this "ridiculous prison sentence". 
Robinson later announced that because Crehan, who died two days after Christmas in his cell at HMP Bristol, "loved" the EDL, the march "should be under the banner of the EDL".
However, it seems the EDL aren't yet ready to work with Robinson, whose real name is Stephen Yaxley-Lennon. 
In a statement the group said: "There is no truth in rumours that the English Defence League will be working alongside Tommy Robinson to arrange a demo in memory of Bunny."
The EDL went on to say that a demonstration had "already been called by the Pie and Mash in memory of Kevin, and was as a mark of respect for a long and loyal patriot".
The organisation said it would join the event, "but as guests".
"This is a one off event and not a sign of us joining any form of unity but the death of a friend to many from around the country deserves our full support and will get exactly that. 
"This statement is to make things clear. Tommy is not rejoining the organisation, nor are we planning any separate events or demos in Bristol."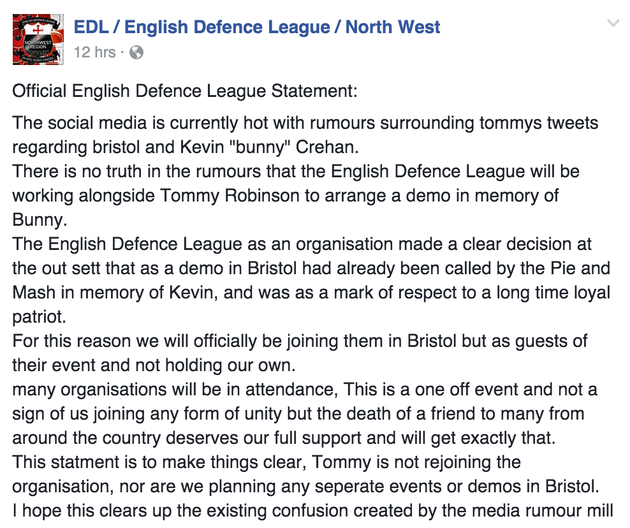 Nick Lowles from charity Hope not Hate made light of the EDL's position on Robinson, which the 33-year-old later branded "fake news".
Crehan, 35, died half way through a 12-month sentence for the mosque attack which he carried out alongside Mark Bennett, 48, Alison Bennett, 46, and Angelina Margaret Swales, 31.
CCTV footage from the mosque showed two men standing by a St George flag with "no mosques" written on it.
A judge called the incident "an attack on England".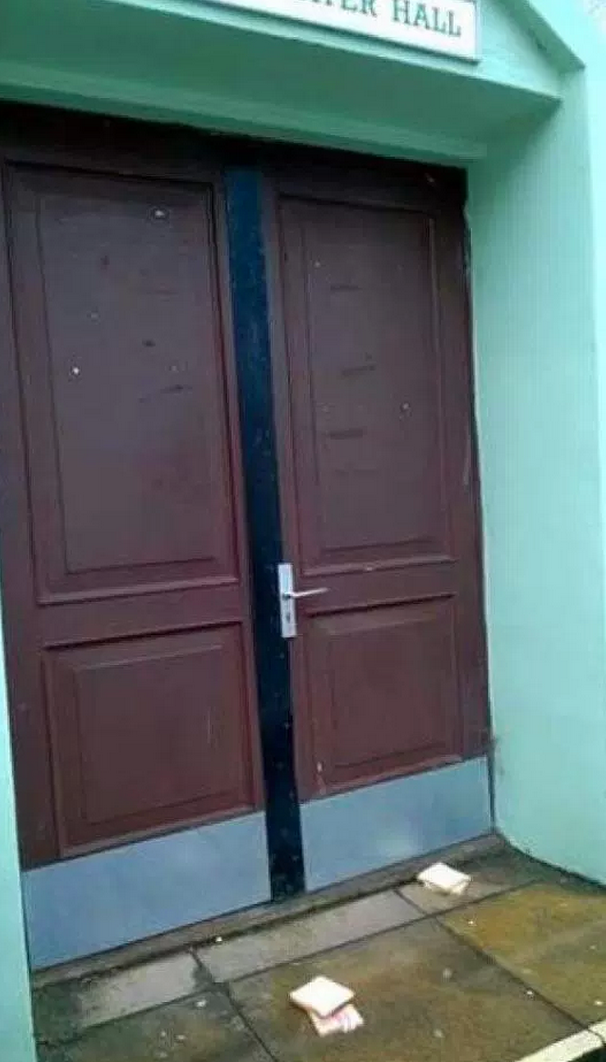 Police have said Crehan's death is being treated as a "sudden death".
It is being investigated by the independent Prisons and Probation Ombudsman before an inquest is held. 
Robinson has been highly critical of Crehan's prison sentence which he claimed was the result of "political correctness".
In another tweet, he said he is still "infuriated about what has happened". 
SUBSCRIBE TO & FOLLOW UK DAILY BRIEF