Tonight, the social media icon will take on Balliol College, Oxford team captain Joey Goldman - the sassiest quiz show contestant ever - in a showdown that's been heralded as "the battle of the superheroes". 
Ahead of the big match, The Huffington Post UK caught up with Monkman and his Wolfson College, Cambridge teammates Paul Cosgrove, Justin Christopher Yang and Ben Chaudhri to find out more about some of the nation's favourite boffins.   
Eric Monkman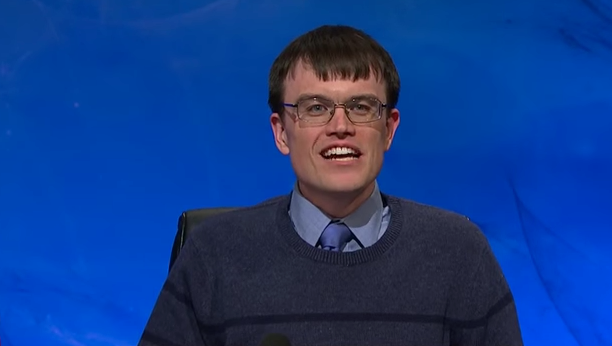 Specialist topics: I didn't review much specifically for University Challenge. Most of my knowledge comes from reading for pleasure or study. I did specifically review currencies of the world though. 
Favourite University Challenge moment: I enjoyed the whole experience. I made a lot of great friends, including the other members of the Wolfson team, and players from other teams (especially Bobby Seagull).
Plans after graduation: I'm still looking for employment. 
Weirdest thing you have seen about yourself on Twitter: A "Being Eric Monkman" meme, based on a promo poster for the Spike Jonze film Being John Malkovich. 
Your star of the series so far:  There are too many to choose from. 
Paul Cosgrove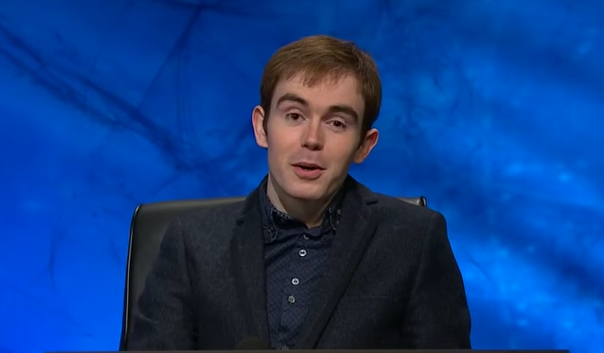 Subject: PhD in nuclear energy
Specialist topics: There are plenty of subjects I'm interested in, not many I'm good at! However, I reckon I've got a solid base in physical sciences and maths.
Favourite University Challenge moment: I'm not known for my early buzzing or ability to work out a tricky question, so the highlight has probably been my horror at being nominated to answer a bonus question on the origins of Premier League football. "Are you serious?!"
Plans after graduation: As a PhD student I try not to think that far ahead but realistically I may be working in the nuclear industry somewhere or other. That being said, I think I would be quite content as long as I were sat in front of a computer.
Weirdest thing you have seen about yourself on Twitter: I've seen a terrifying GIF of a hypothetical romantic encounter between myself and another contestant.
However, to keep this family friendly I'll go with this Tweet:  
Your star of the series so far: There are obvious stars of this series (I think the anticipation behind the upcoming match is evidence of that!) but I'm a big fan of Emmanuel's Bruno Barton-Singer: not only is his knowledge worryingly expansive but keep an eye out for his majestic buzzing! 
Justin Christopher Yang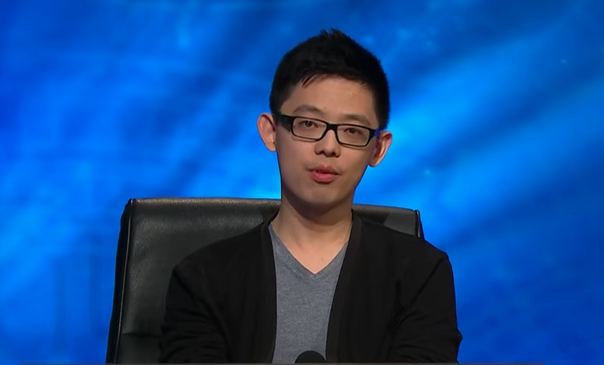 Subject: PhD in public health and primary care 
Specialist topics: Typically, anything to do with English literature or life sciences. 
Favourite University Challenge moment: My answer about Isadora Duncan was pretty exciting - "quandary" was a stab in the dark. I was humming "quando, quando, quando" in my head to try and think of an answer! 
Plans after graduation: To work in health policy, either for a think tank or return to private consulting. 
Weirdest thing you have seen about yourself on Twitter: Mostly Tweets "shipping" me with Ben or Paul - those have been rather unusual.  
Also, tweets telling me to wake up - it just so happens that I tend to look down at my desk in order to focus on questions and not get distracted by the lights, Jeremy, the other team, or the studio audience!
I never thought anyone would accuse me of napping through University Challenge.
Your star of the series so far: Although a number of individuals have achieved stardom this series, I've mainly been impressed by teams who demonstrate outstanding cohesion and synthesis - Warwick, Edinburgh, and Emmanuel College, Cambridge have been really stellar in this respect.
Every member brings something to the table and their captains draw the best out of their teammates.
Ben Chaudhri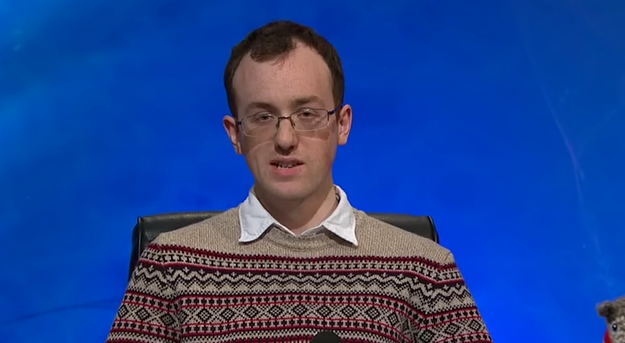 Specialist topics: Sciences, though I have random bits and pieces of facts lying around which sometimes come in handy.
Favourite University Challenge moment: One of my most memorable questions was successfully answering "molluscs" to the tie breaker in the first round.
It was my nickname for a while. As nicknames go it could have been worse.
Plans after graduation: No firm plans yet but probably something science/engineering related.
Weirdest thing you have seen about yourself on Twitter: I have been amazed by how much people engage with the show. The cartoons of us by Mike Chester were great. My face apparently looks like a difficult-to-draw potato. 
Your star of the series so far: There have been some really amazing contestants (aside from Eric) such as the fantastic Seagull, Rudd and Goldman.
Off-screen, during the recordings, the reserve team members, especially our own Louis Ashworth, were really phenomenal support. 
SUBSCRIBE TO & FOLLOW UK DAILY BRIEF