Portugal won the Eurovision Song Contest on Saturday night in impressive style, sealing victory with both the jury vote and the popular vote. 
In a field of much pumping beats and pyrotechnics, Salvador Sobral secured victory for his nation for the first time in 53 years, with his simple, traditional ballad 'Amar Pelos Dois'. 
Portugal were in a clear lead at the end of the jury vote, but because of the new voting system introduced last year, it is possible for an outside chance to race up the scoreboard and win from behind at the last minute.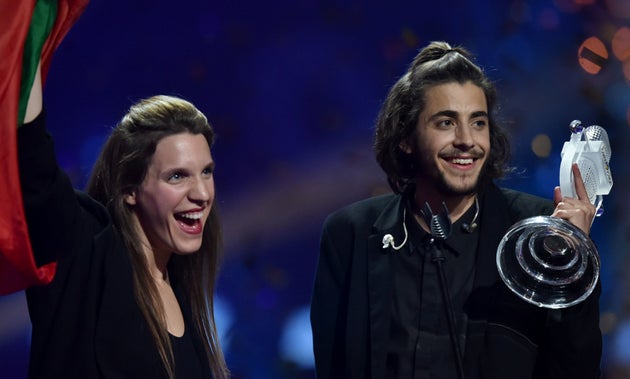 However, it didn't happen, with Salvador staying on top with his gentle song. 
Salvador had triumphed over his own problems on the way to the final, having to miss several rehearsals due to ill health. 
On his victory, he told the audience his ballad was a victory for traditional music, saying: 
"We live in a world of disposable music, and this can be a victory for music that actually means something. Let's bring music back, which is what matters."
Eurovision Fancy Dress Ideas
SUBSCRIBE TO & FOLLOW UK ENTERTAINMENT