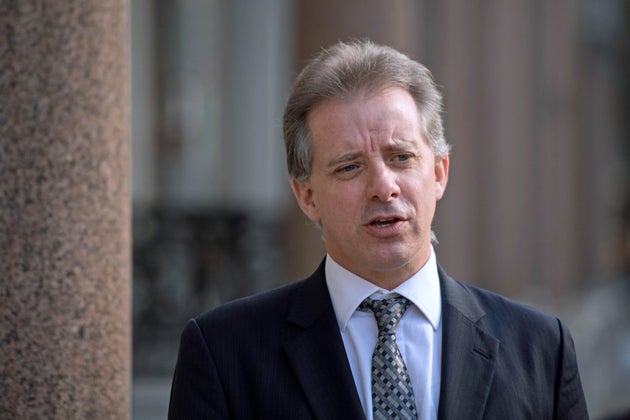 The former British spy at the heart of the sensational story about Russia holding compromising details of Donald Trump's private life has made his first public appearance - and made clear he doesn't really want to talk about those claims.
Steele runs London-based Orbis Business Intelligence, and today said he was returning to work and thanked people for their support. 
Speaking outside his firm's offices in Belgravia, he told the Press Association: 
"I'm really pleased to be back here working again at the Orbis's offices in London today.

"I'm now going to be focusing my efforts on supporting the broader interests of our company here.

"I'd like to say a warm thank you to everyone who sent me kind messages and support over the last few weeks.

"Just to add, I won't be making any further statements or comments at this time."
The company said in a statement that it remains committed to the "secure provision" of services to clients.
"Orbis Business Intelligence has an established track record of providing strategic intelligence, forensic investigation and risk consulting services to a broad client base," it said.
Steele served MI6 for nearly two decades in Moscow and security sources say he once worked with murdered Russian spy Alexander Litvinenko. 
During an ill-tempered press conference earlier, Trump lashed out at CNN as a "fake news" organisation. He also labelled BuzzFeed News, which published the full unverified dossier, as a "failing pile of garbage".
SUBSCRIBE TO & FOLLOW UK DAILY BRIEF