David Cameron has seized on Nigel Farage remarking "so what?" on the prospect of a slump in the pound caused by 'Brexit' - warning the cost of living would soar.
With just ten days to go before the EU referendum, the Prime Minister and the UK Independence leader shared top billing on the BBC's flagship Andrew Marr Show.
Polls suggesting the 'Brexit' campaign has edged ahead has hit the stock market and the value of sterling against the dollar in the last week, but Farage contended any disruption caused by the June 23 vote will be short-lived. 
Farage, a former metals trader, said he knows a "little bit more about it than most people", and shrugged off "ludicrous scare stories" over the economy since the markets are no worse than in March. He said:
"Even if sterling were to fall a few percentage points after Brexit, so what? The point is we have a floating currency and it would be good for exports."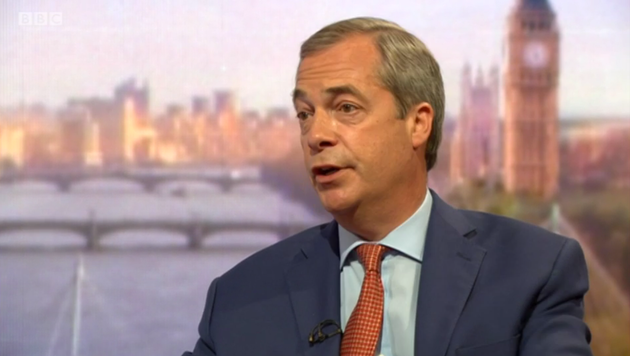 The official In campaign were quick to pounce, suggesting it underlined the Leave camp are too relaxed about economic tremors that would hit the poorest hardest.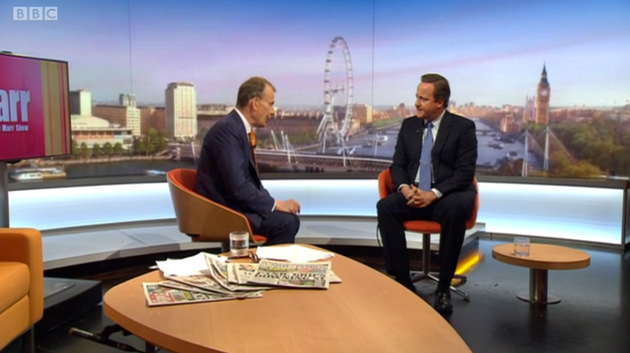 Cameron, leading the Remain campaign, responded when it was his turn to be quizzed:
"I'll tell you so what: if the pound falls then that means the prices in our shops go up, it means the weekly shop costs people more, it means that family holiday costs more. Outside the single market the airfares will cost more. These are all risks we can avoid. We shouldn't risk it."
SUBSCRIBE AND FOLLOW
Get top stories and blog posts emailed to me each day. Newsletters may offer personalized content or advertisements.
Learn more