Fearne McCann has revealed that although her pregnancy was unexpected it has given her "strength" and her baby is now her priority.
"It's not about what's happened, it's about this baby. My main concern and priority is the baby."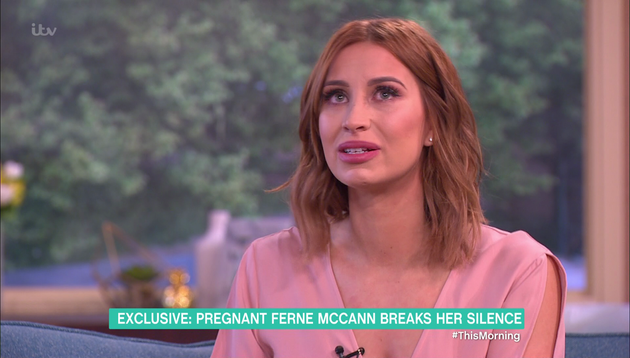 "Missing a period is the biggest indicator," she said. "I was really worried.
"My mum said do a test. I bought two just to be sure. I took one test, it said that I was pregnant - you almost don't believe it - then I did the other one.
"I think everyone who has had a child or is pregnant will relate to this: until you have that first scan you still don't believe it.
"That first scan is the most amazing - you bond with your baby for the very first time and then seeing it with my very own eyes, I'm like, 'OK this is really happening'.
"So I got over the initial shock. My mum, my family, everyone got over the initial shock and I'm just so excited.
"I feel like this is a blessing."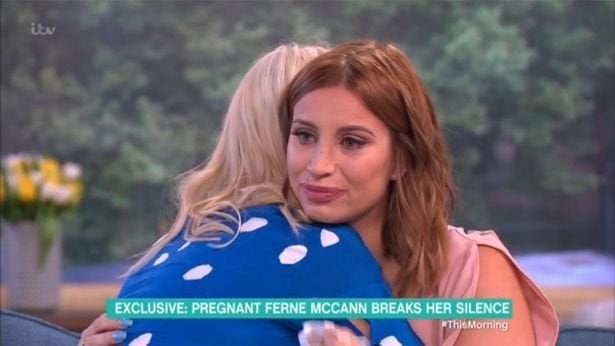 McCann added that although she has found herself in "a stressful, surreal situation" she is feeling positive and is looking forward to becoming a mother.
She and Willoughby discussed keeping the sex of their babies 'a surprise'.
"There is nothing quite like that surprise," explained Willoughby.
"Belle I knew I was having a girl. But the boys I didn't know."
And McCann added. "I think it's an incentive, when it comes to the birth, to push it out, to see what you're having.
"I can't wait to meet my baby. The future for me, I'm not going to say it's going to be easy, but I'm excited.
"I just want to be the best possible mum that I can be."
Also on HuffPost
Pregnant Celebrities 2017
SUBSCRIBE TO & FOLLOW UK PARENTS