Now the kids are back at school, all the more reason to make weekends special - a chance to break free from the rigid routine of weekdays and do something different together as a family. Fingers crossed, September days will still be balmy.
Here are some free family days out taking place across the UK in September 2017.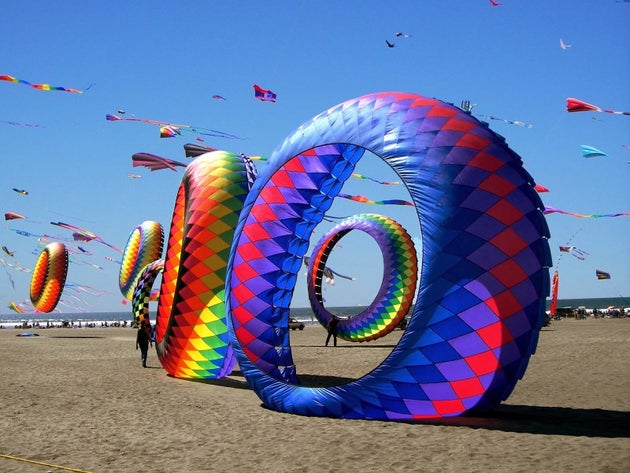 2 & 3 September, 11am - 5pm
Head to this seaside resort and see the skis above filled with every conceivable shaped kite - 30-metre inflatable octopuses, flying cows, dogs and hippos, plus more traditionally shaped display kites. There are also market stalls, food stalls and face painting. And of course, you can fly your own kite too.
Set in the medieval town square and surrounding streets, this popular event celebrates the town's hop-picking heritage and the end of the season. Hops are a key ingredient in making beer. Now one of the largest free street festivals in the South East, there's live music on five stages, kids' arts and crafts, Morris Dancers, street performers and processions.
8, 15, 22 and 29 September, from 7.30pm
Every Friday evening in September some of the world's best pyrotechnic artists light up the night sky in spectacular fashion. Find a perfect viewing spot along the famous promenade and prepare to be amazed. The world-famous Blackpool illuminations are also switched on from 1 September. Dubbed "the greatest free light show on earth", the flamboyant lights have been dazzling crowds since 1912, when 10,000 bulbs were lit to celebrate Blackpool's first British royal family visit. Nowadays, an extravagant display of more than a million bulbs, lasers and animatronics flash, sparkle and twinkle along six miles of Blackpool's iconic promenade. 
9 September, start time 12.45pm
Billed as London's River Marathon, this annual boat race - including dedicated athletes and rowers who are in it for the laughter, fancy dress and charity stunts - attracts over 330 crews from around the world, so lots to watch. The course runs from London's Docklands, along the River Thames passing under London's historic bridges to the finishing line at Richmond where there will be street food, donkey rides and a family beach.
Everyone can try their hand at throwing black puddings (fist-sized and made from pigs' blood, onions and oats) at a stack of Yorkshire puddings on a 20 foot plinth. You get three turns and only underarm is allowed. The annual contest supposedly has its roots in the Wars of the Roses when the Houses of Lancaster and York were pitched in battle near Ramsbottom. Both armies ran out of ammunition so the Lancashire side hurled black puddings and their foes threw Yorkshire puddings. The strange but fun tradition was revived in the 1980s.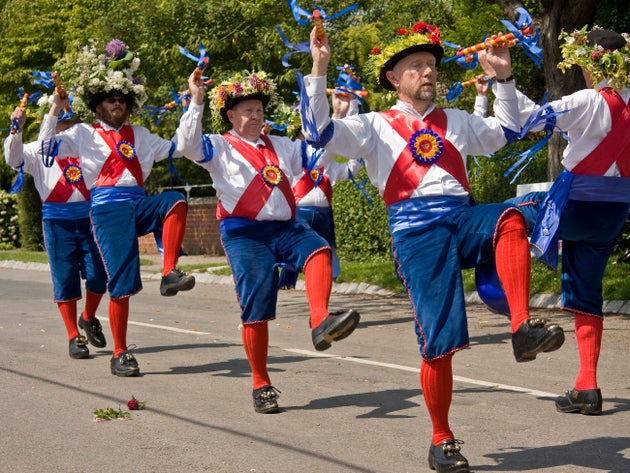 12 September, 9am till late
This Devon country fair (immortalised by the song Uncle Tom Cobley) is a fun family day out. Originally a livestock fair, it now boasts a dog show, gymkhana, maypole dancing, crafts, vintage vehicles and a funfair on the village green.
16 September, from 10.30am at Mincing Lane, EC3
At weekends the City of London can be eerily quiet and a perfect time to wander around and admire the contrasting architecture of tiny cobbled lanes and modern glass structures. On this particular weekend there's the added excitement of seeing a stream of gorilla-costumed runners racing 8km around the heart of the City of London, over the famous bridges and past some of London's major landmarks. They're raising money for conservation projects for mountain gorillas, of which there are only 900 remaining.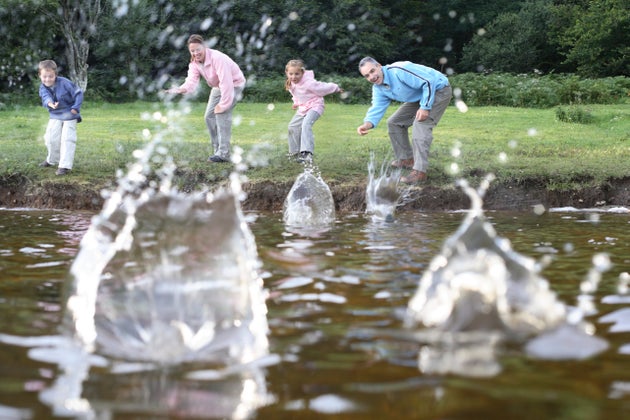 Anyone of any age and any skill level can enter. Each competitor is allowed three skims using specially selected Easdale slate skimming stones. For a skim to qualify the stone must bounce at least three times - it is then judged on the distance achieved before it sinks. Last year's winner sent his stone 61 metres. There's a pre-skim Party on the Saturday night before the event in Easdale Island Community Hall with live music and children welcome.
Book a themed and guided tour in London
Pick your ideal family tour, from Harry Potter to Street Art and Graffiti in the East End. The famous Jack the Ripper tours are not recommended for under 12s. 
SUBSCRIBE TO & FOLLOW UK PARENTS