The TV presenter was asked about her salary during an interview with guest Trisha Goddard, following the publication of the top BBC stars' earnings earlier in the week.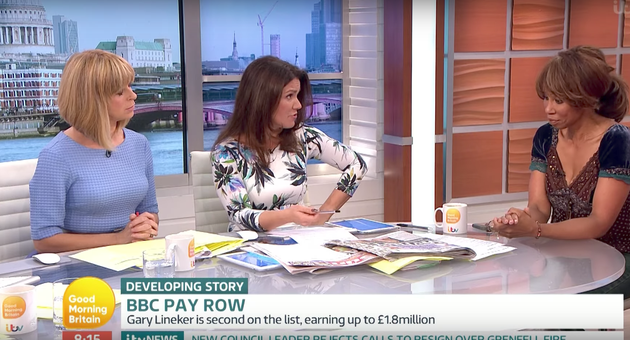 Addressing the gender pay gap at the BBC, Susanna said: "Clare Balding in the £150,000 bracket, earning less than a tenth of Gary Lineker… we know how hard Clare Balding works.
"I'm not saying Gary Lineker doesn't work hard, but my goodness, she'll be onto her agent, won't she?"
With a mischievous grin, Trisha then suggested: "Well, I'm guessing you and Piers Morgan earn the same."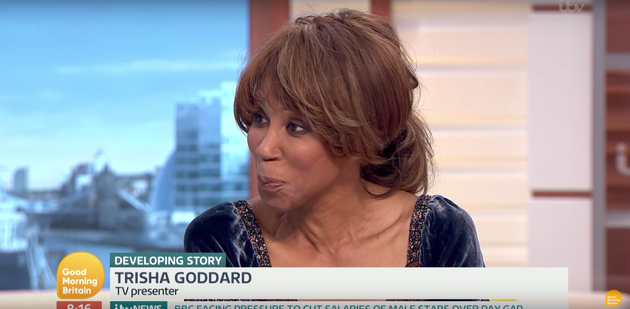 After a split-second of silence, Susanna responded: "I wouldn't know, because we [at ITV] don't have the same obligation of transparency."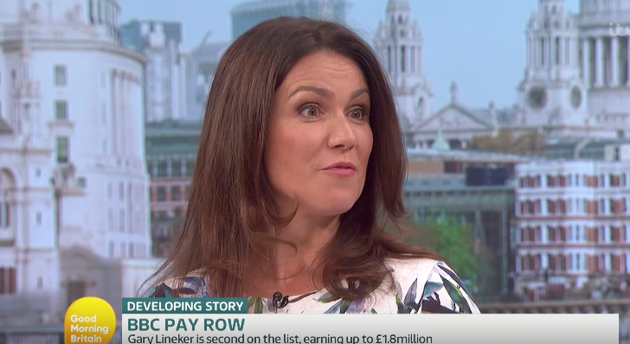 He was quick to point out that all 'BBC Breakfast' presenters earn the same fee for the daytime show, claiming the reason his earnings were so high was due to other BBC projects.
21 Times Susanna Reid's Face Revealed The True Reality Of Working With Piers Morgan
SUBSCRIBE TO & FOLLOW UK ENTERTAINMENT