Police were called after a group of tourists taking pictures of a seafront were wrongly accused of being paedophiles.
Essex Police were called to Marine Parade, Southend, on Friday after reports that members of the public had confronted and detained three Greek tourists.
Trouble had flared after a group confronted the tourists because some children happened to be in the pictures they were taking of some fountains.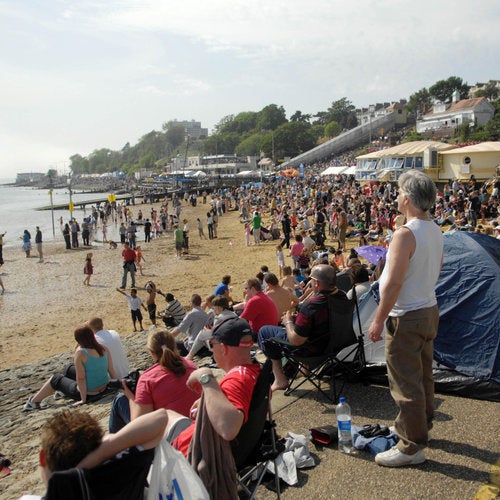 A police spokesman told the Press Association: "The photographs were reviewed by officers who found no offences had been committed."
News of the incident spread on social media with one user posting that a "paedophile ring" had been "smashed".
A Facebook post by one of the parties making the allegations was shared almost 13,000 times.
Martin Richardson of the Happidrome arcade told the Basildon, Canvey and Southend Echo: "It's detrimental to the seafront because people have now got it in their heads there are paedophiles lurking around the seafront when these tourists, who were all teachers, were only taking pictures of the fountains so they could suggest something similar back home.
"I had three people come into my shop asking about it but these poor people were just unaware of the English 'etiquette' that if you take pictures of children you're suddenly a paedophile – as though paedophiles come down to the seafront in plain sight wearing cameras with big lenses on."
SUBSCRIBE AND FOLLOW
Get top stories and blog posts emailed to me each day. Newsletters may offer personalized content or advertisements.
Learn more