The singer is currently hard at work promoting his latest single, 'Sign Of The Times', but when his debut album is released next month, he'll be spending five days on the 'Gavin And Stacey' star's US talk show.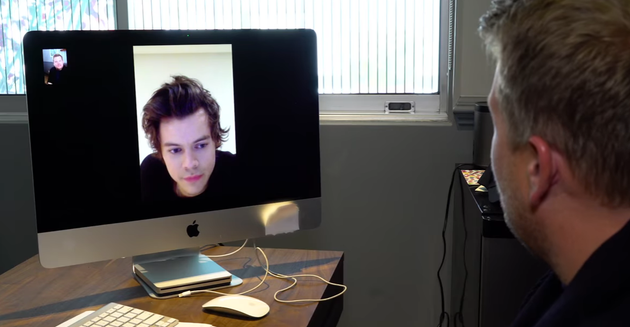 The duo announced the plans via video, posting a clip of them sharing a FaceTime call.
In it, Harry tells James: "I need to ask a favour, I'm coming to LA soon and i need somewhere to stay…"
When James then offers Harry his guest room, he turns it down, choosing to stay at the studios instead.
"If you're crashing here, you're going to have to work for it," James then tells him. "This isn't Airbnb, you'll need to pitch in."
So far, Harry's solo career has got off to a flying start, and his debut single went straight to number one in the Official UK Singles Chart.
You can catch Harry in action on 'The Late, Late Show' from Monday 15 May, ahead of his self-titled collection on Friday, 19.
19 Reasons Why We Love Harry Styles
SUBSCRIBE TO & FOLLOW UK ENTERTAINMENT