More than 300 hate crime incidents have been reported to a national online portal during the last week - four times more than the weekly average - according to The National Police Chiefs' Council.
On average 63 hate crime incidents are reported online each week.
The National Police Chiefs' Council said 331 hate crime incidents have been reported to online reporting site True Vision since last Thursday when Britain voted to leave the European Union.
The figures come after a report by charity Tell Mama on Wednesday revealed that anti-Muslim attacks had increased 200% in 2015 and warned that Britain could "quickly become extremely unpleasant" for minorities. That report came a day after the police chiefs' council said hate crimes reported to police increased 57% between Thursday and Sunday, compared to the corresponding days four weeks ago.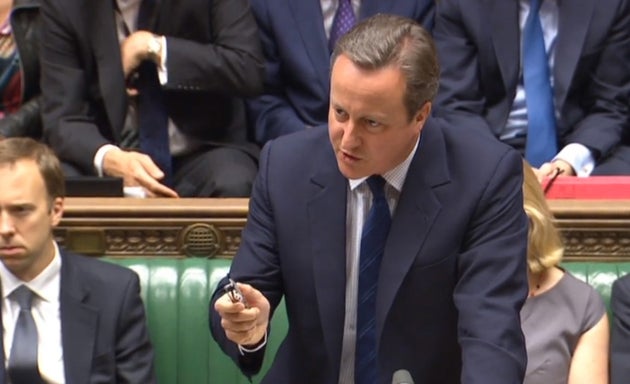 NPCC Chairwoman Sara Thornton wrote in a blog: "It is important to remember that this is only one reporting mechanism and extensive focus on this issue in the last few days will have influenced these numbers by making hate crime and the site more visible and encouraging people to report.
"We also cannot determine how many of the reports are linked to the referendum."
On Monday Prime Minister David Cameron addressed fears of a hate crime backlash and announced extra cash for security measures will be available as part of a fresh push to "drive appalling hate crimes" out of Britain.
The Prime Minister said a new action plan on tackling hate crime will be published soon while the Crown Prosecution Service will issue new guidance to prosecutors on racially aggravated crime.
Cameron said: "These attacks are appalling and they need to stop and it's right everyone in this House and everyone on all sides of the referendum debate utterly condemns them. That's not what we do in Britain.
"Let me say I reassured prime ministers of countries, such as Romania, Poland and the Czech Republic, who are concerned about this issue at the meeting we had last night.
"So we do monitor these attacks and the Home Secretary gets regular reports.
"But I can tell the House we will be publishing a new action plan on tackling hate crime shortly to step up our response.
"We want new steps to boost reporting of hate crime and supporting victims, new CPS guidance to prosecutors on racially aggravated crime, a new fund for protective security measures at potentially vulnerable institutions and additional funding to community organisations so they can tackle hate crime.
"Whatever we can do we will do to drive these appalling hate crimes out of our country."
SUBSCRIBE AND FOLLOW
Get top stories and blog posts emailed to me each day. Newsletters may offer personalized content or advertisements.
Learn more