The parliamentary Bill to build the line from London to Birmingham received royal assent on Thursday morning, opening the way for construction work to begin.
It has had more than three years of scrutiny including a failed eleventh-hour bid to defeat it in the House of Lords last month. 
Here's what the route is going to look like...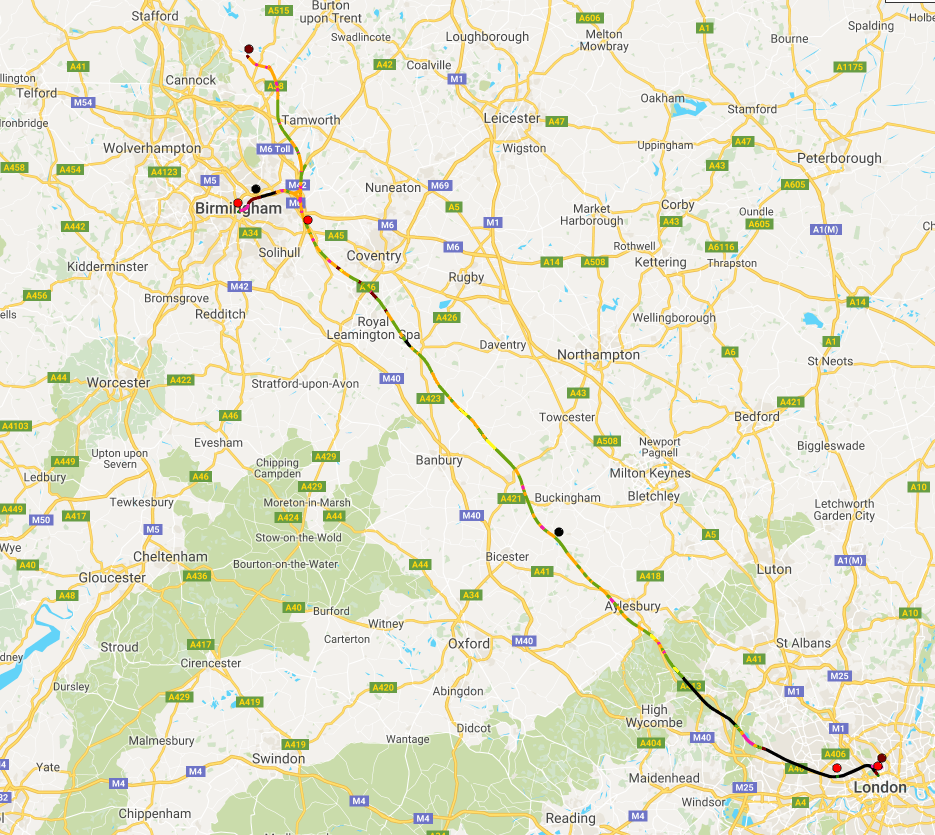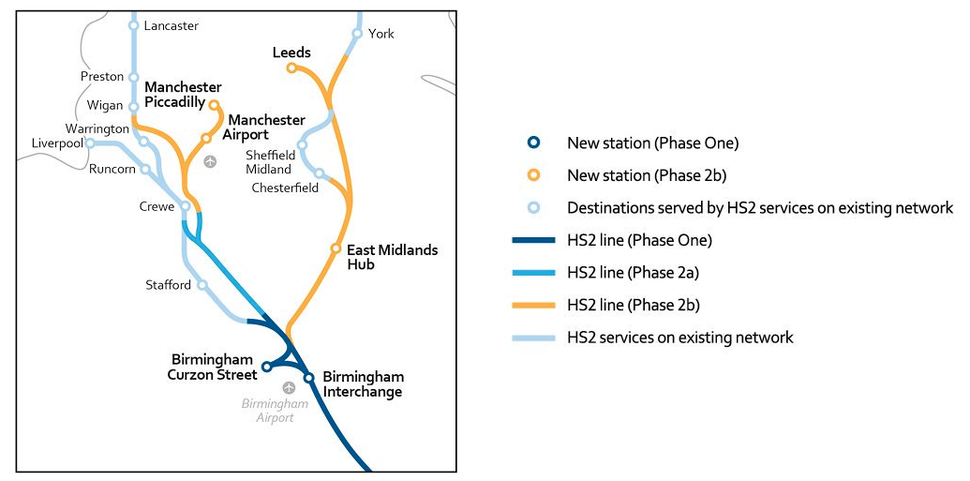 Phase one of the £55.7 billion scheme is scheduled to open in December 2026, with a second Y-shaped phase launching in two stages.
Phase 2a from the West Midlands to Crewe will open in 2027 and phase 2b, from Crewe to Manchester and from the West Midlands to
, South Yorkshire and the East Midlands, will begin operation in 2033.
This is how the line will affect London:

Trains travelling at 225mph along the line would cut journey times down significantly.
Here's an example of how high speed travel would affect this: 
| | | | |
| --- | --- | --- | --- |
|   | Currently | By car | On HS2 |
| Central Birmingham - Heathrow (direct) | 2hrs 27mins | 2hrs 9mins | 43mins |
| Reading - Manchester | 3hrs 28mins | 3hrs 50mins | 1hr 28mins |
| Birmingham - Canary Wharf | 2 hrs | 2hrs 45mins | 1hr 10mins |
|   |   |   |   |
|   | Currently | By plane | On HS2 |
| Central Manchester - London West End | 2hrs 29mins | 3hrs 50mins | 1hr 20mins |
| Central Edinburgh - London Liverpool St | 4hrs 50mins | 3hrs 40mins | 3hrs 42mins |
| Birmingham - Canary Wharf | 2hrs | 2hrs 45mins | 1hr 10mins |
Construction work on phase one is set to begin in the spring. When the section is completed it is expected to nearly triple the number of rush-hour seats available on the route from 11,000 to about 30,000.
Most intercity trains will run on the HS2 network, allowing more commuter services on the West Coast line.
According to the Press Association, West Midlands Combined Authority chairman Bob Sleigh said the granting of royal assent was "the news that the West Midlands has been waiting for".
He declared that the region was "ready to capitalise fully on the opportunities it offers to transform places, create jobs and attract investment".
Camden Council leader Sarah Hayward said the local authority, residents and businesses challenged the HS2 Bill "every step of the way".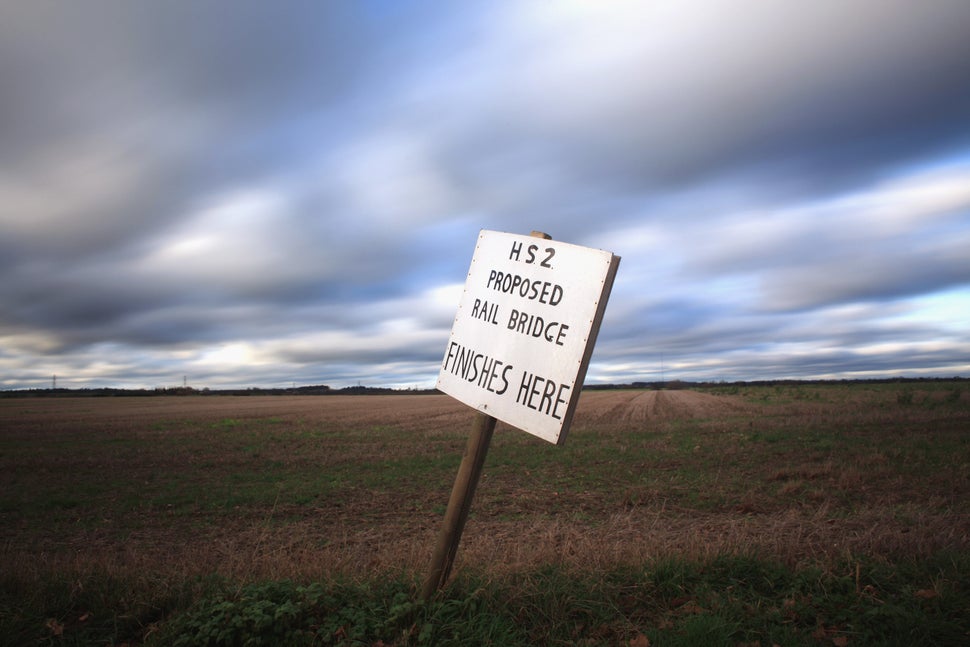 The area will be home to the network's London terminus at Euston station.
Hayward said the council was "proud to have successfully secured significant concessions" including replacement homes for council tenants, noise insulation, limits on construction vehicle emissions and a £3.5 million Camden community fund.
Joe Rukin, campaign manager at Stop HS2, claimed the parliamentary Bill receiving royal assent would be "a triumph of spin over evidence-based policy".
He said: "This is a terrible project which will not deliver on its promises, come in years late, miles over budget, create havoc during construction and has disastrous environmental consequences.
"The fight against phase two of HS2 will continue."