The Indian government is taking its Hyerloop plans pretty seriously.
And now Hyerloop One, HTT's main rival, has announced it's in discussions to part build and operate the vehicle on some routes.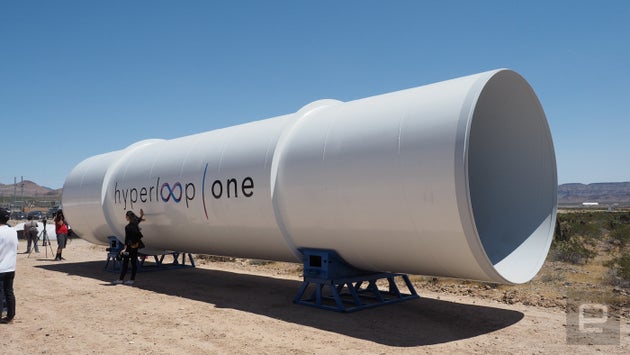 The trains, which were conceived by Elon Musk, would operate in low-pressure tubes, travelling almost frictionlessly at speeds of up to 700mph.
It's predicted that a journey from Mumbai to Nagpur that currently takes 14 hours could be slashed to just 30 minutes via Hyperloop.
Hyperlooop One's CEO Rob Lloyd told Bloomberg the company would decide by the end of the year whether it's feasible to run the vehicle in India and that it would source a number of the components locally if it goes ahead with the plan.
"We want to align the stakeholders to actually find a route that makes sense, to do the detailed engineering, do the work on financing that route, think about a public-private partnership," Lloyd said.
The Ecomonic Times reported that the drilling would identify soil conditions for the Mumbai-Ahmedabad rail corridor, a tunnel spanning more than 4 miles.
Despite India's enthusiasm for Hyperloop, it seems likely the first train will be built and operated in the UAE.
Hyperloop One inked a feasibility deal with Dubai's transport authority in November. It proposes linking the city to Abu Dhabi in just 12 minutes.
SUBSCRIBE TO & FOLLOW UK DAILY BRIEF