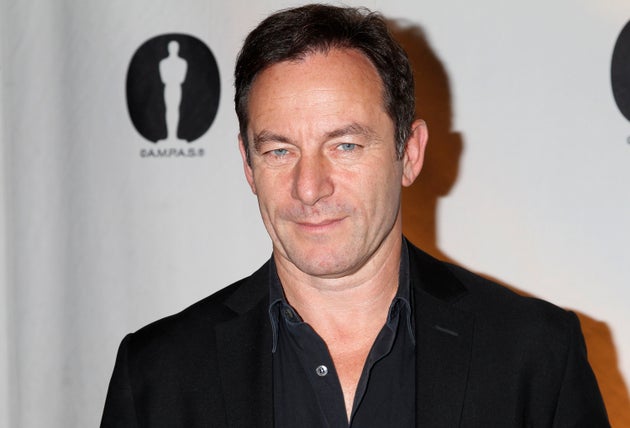 British actor Jason Isaacs has proved not every celebrity was rushing to embrace Sean Spicer, labelling Donald Trump's former Press Secretary a "modern day Goebbels" after his appearance at the Emmys.
Others shamed stars for 'mobbing' Spicer as they posed for photographs with him, including James Cordon who was snapped planting a kiss on his cheek.
But the 54-year-old actor, best known for playing Lucius Malfoy in the Harry Potter film series, was not amused.
After Spicer's cameo, he took to Instagram to deliver a brutal takedown. He wrote:
"Hoping to forget politics for one night and bask in other people's glory at the #Netflix #Emmys party and who do I spot at the bar late at night but the poisonous purveyor of lies #SeanSpicer.

″What were the Emmys thinking celebrating this modern day Goebbels, who was the thuggish face of Orwellian doublespeak just moments ago?

"Three surprising things about him: 1) He comes about up to my nipples 2) He doesn't think he should hide himself under a rock from shame for the rest of his life. 3) He's deeply unattractive, from the inside out. Has the aura of a giant festering abscess. Strange, since he was so charismatic at the (elevated) podium.

″#TooSoon. #MuchTooSoon."
He later shared an article about his slapdown on Twitter, tweeting: 
SUBSCRIBE TO & FOLLOW UK DAILY BRIEF