The Labour leader admitted the result was "disappointing" but praised the local candidate Gillian Troughton's "wonderful" campaign.
Speaking the morning after the two results, Corbyn was asked by the BBC if he would fall on his sword and resign. 
"No - I was elected to lead this party, I'm proud to lead this party," he said.
"Copeland is obviously very disappointing. I hoped we'd have won the election there and we didn't.
"I want to say thank you to Gillian Troughton, the wonderful campaign that she ran, and congratulations to Gareth Snell on his election in Stoke.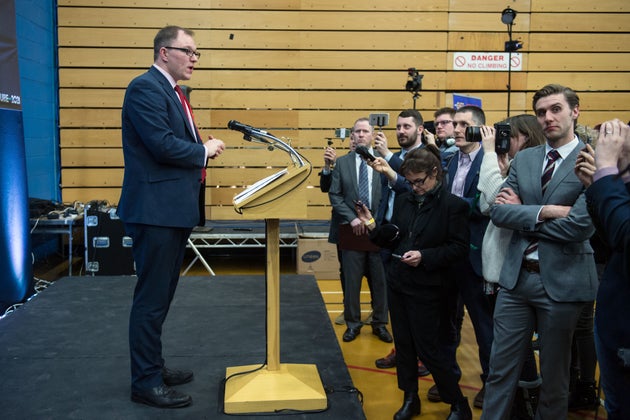 "I was elected to lead this party to oppose austerity and oppose the redistribution of wealth in the wrong direction which is what this government is doing."
Corbyn added that the following weeks would see more policy announcements on issues including the NHS, local government and industrial development.
According to The Independent's John Rentoul, Labour's share of the vote has dropped in every by-election since the EU referendum.
The party lost 2% in Witney, 9% in Richmond, 7% in Sleaford, 2% in Stoke and 5% in Copeland.
SUBSCRIBE TO & FOLLOW UK DAILY BRIEF