Seemingly known for their quirky website-based jokes more than their politics in recent months, the Liberal Democrats have pumped out another digital dig aimed at their rivals.
Following the release of footage released by Virgin Trains showing empty seats on a journey Jeremy Corbyn described as "ram-packed" in a PR stunt, the Lib Dems changed their 404 page to this cracking little joke: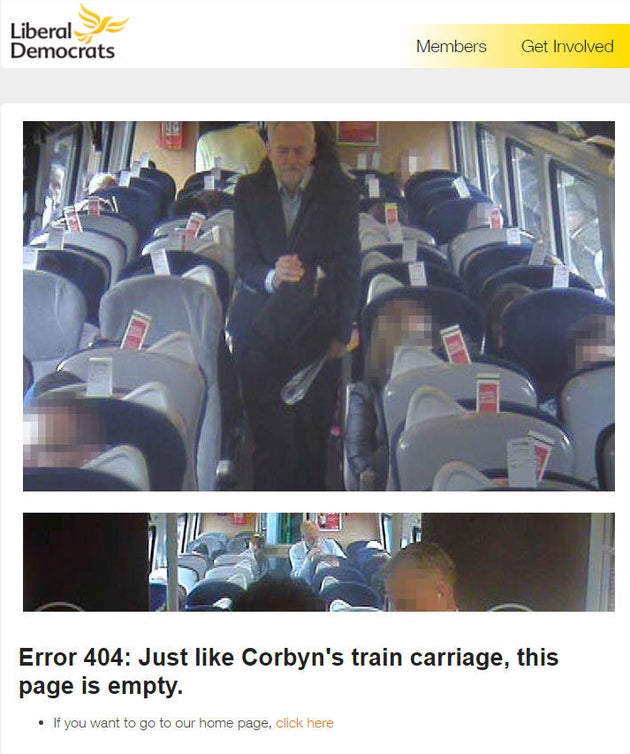 The page is shown whenever a user is directed to a broken link on the political party's website, like this one.
The Lib Dems have a history of hiding funny "Easter eggs" in their website. When Theresa May was elected leader of the Conservative Party, their 404 page read: "Just like Theresa May's mandate, this page does not exist."
SUBSCRIBE AND FOLLOW
Get top stories and blog posts emailed to me each day. Newsletters may offer personalized content or advertisements.
Learn more