George Osborne paid tribute to Jo Cox on Thursday evening, as he said she had given a voice to those "whose cry for help she felt was not being heard".
The chancellor had been due to deliver a major speech on the economy and the referendum, but instead spoke about the Labour MP who was killed yesterday.
"Jo was a 41-year old MP and she was a mother of two very young children. And we can only begin to imagine what her husband Brenden and her family are going though this evening," he said.
"She'd only been in parliament for one year. She'd already made a big impression and was hugely liked and respected across the House. I know people always say that kind of thing on these occasions but in her case it was absolutely true."
She will never know how many lives she helped transform

George Osborne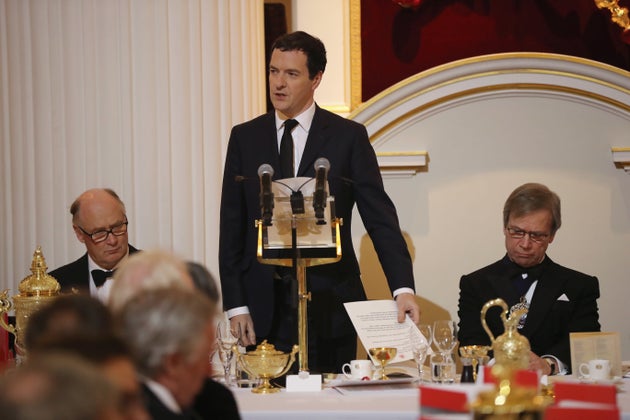 Cox spent much of her 13-months in parliament arguing in favour of the United Kingdom accepting more refugees.
Speaking at the Mansion House, Osborne said: "Jo fought to help the refugees from the Syrian civil war. And she gave a voice to those whose cry for help she felt was not being heard. It changed attitudes and I know it contributed to a change in policy.
"She will never know how many lives she helped transform. Today, doing that job, she senselessly lost her own life.
"In the words of her husband Brenden, Jo would have wanted us to unite against the hatred that killed her. Hate doesn't have a creed, race or religion, it is poisonous.
"Today's horrible events are an assault on all these values. But we know that these values, no matter how they have been challenged in the past, have always prevailed and they will always prevail.
He added: "For they are the values of Great Britain, our great democracy."
Campaigning ahead of the EU referendum will remain on pause as politicians on both sides of the divide struggle to come to terms with the murder.
Both of the main campaigns suspended their activities as news of the Labour MP's death broke on Thursday and a series of engagements planned for today have been cancelled.
SUBSCRIBE AND FOLLOW
Get top stories and blog posts emailed to me each day. Newsletters may offer personalized content or advertisements.
Learn more