Details of senior university staff earning more than £100,000 a year will have to be published as part of a move to crack down on excessive salaries, Universities Minister Jo Johnson is expected to say on Thursday. 
All universities will also be required to justify vice chancellor pay over £150,000 as part of their registration to the new Office for Students (OfS).
Johnson's announcement, expected to be made at the Universities UK annual conference later today, will inform senior staff that they must take urgent steps to ensure they are offering a good deal for students and taxpayers.
On Thursday, Johnson will renew his call to vice chancellors and their boards to show pay restraint and will urge them to develop and introduce their own remuneration code for senior higher education staff.
He is expected to say that the pay ratio of top to median staff pay should be published, as well as an explanation for any top pay increases that are greater than increases in average pay across the institution. 
The Tory MP will say: "The debate over student finance has, rightly, increased public scrutiny of how universities spend the money they receive from fees.
"When students and taxpayers invest so heavily in our higher education system, excessive vice chancellor salaries send a powerful signal to the outside world."
Ahead of Johnson's announcement, the new chief executive of the OfS, Nicola Dandridge, and chair, Sir Michael Barber, slashed their salaries by 18% and 10%, respectively, equating to a combined reduction of more than £65,000.
Johnson continued: "Greater restraint is required and, by independently volunteering big pay cuts themselves, Sir Michael Barber and Nicola Dandridge have shown true leadership.
"Exceptional pay can only be justified by exceptional performance, which is why I will ask the new Office for Students to take action to ensure value for money and transparency for students and the taxpayer."
Oxford University's vice chancellor Louise Richardson said earlier this week that it was dishonest for politicians to link high levels of pay in her sector with increases in tuition fees and pointed to the US where her counterparts are paid much better.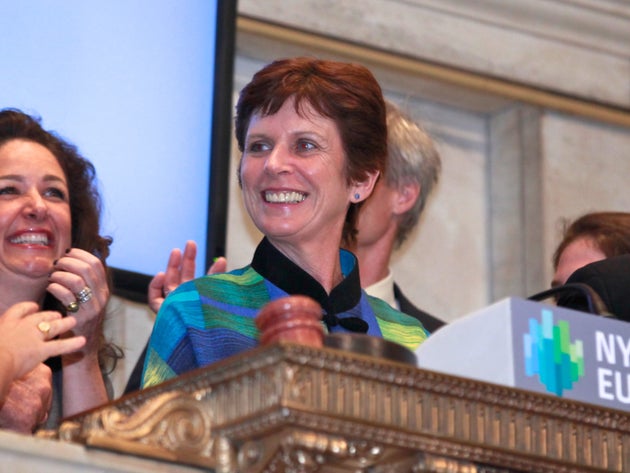 "I think it's completely mendacious for politicians to suggest that vice-chancellors have used the £9,000 fees to enhance their own salaries," Richardson said at the Times Higher Education World Academic Summit.
"We know that the £9,000 fees were a substitute for the withdrawal of government funding.
"My own salary is £350,000 - which is a very high salary compared to our academics - our junior academics especially, who are very lowly paid."
Bath University vice chancellor Dame Glynis Breakwell currently boasts the highest salary, raking in £451,000 a year - three times the amount Prime Minister Theresa May is paid. 
The OfS was established by the Higher Education and Research Act 2017 and will replace the Higher Education Funding Council for England (HEFCE) and the Office for Fair Access (OFFA). 
SUBSCRIBE TO & FOLLOW UK DAILY BRIEF