A handful of fans weren't pleased when John's stormtrooper role was revealed in the very first 'The Force Awakens' trailer, but Carrie was on hand to offer the perfect piece of advice.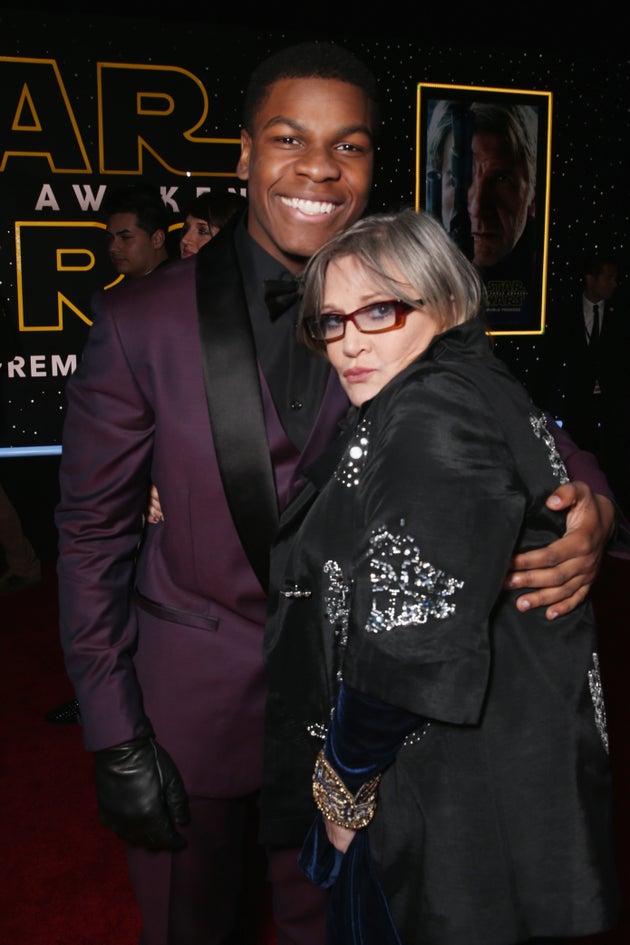 Speaking in a new Vanity Fair interview, which is accompanied by a series of stunning cast portraits, John explained that Carrie quickly offered a suitable rebuttal for his critics.
A number of photographs of Carrie also feature in the special edition of the magazine, which celebrates the upcoming film, 'The Last Jedi', and the fact the franchise is now 40 years old.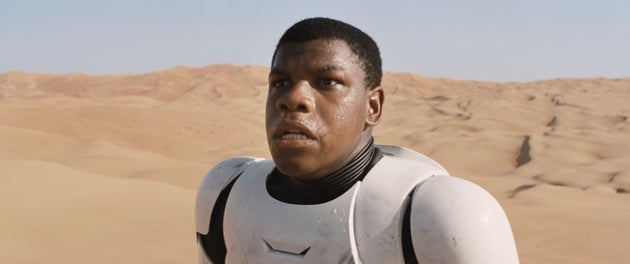 Carrie will feature in episode IIX, as it was filmed in the months prior to her death.
After Carrie made the briefest of cameos in CGI form at the end of 'Star Wars' spin-off 'Rogue One', it was suggested shortly after her death that the same could be done for the impending ninth film in the sci-fi saga.
Read the full 'Star Wars' feature in the latest issue of Vanity Fair. 
'Star Wars: The Force Awakens' European Premiere
SUBSCRIBE TO & FOLLOW UK ENTERTAINMENT