Katie Price has revealed she has started the "process" of adopting a child with her husband Kieran Hayler.
The 38-year-old was discussing expanding her family during a Facebook live chat with journalist Rob McGibbon to promote her new book 'Reborn'.
The mum-of-five was taking live questions from fans and was asked whether she wanted any more children.
"I will want more kids but I think I'll adopt next," she said.
"That's my new thing. I've started up to adopt a child from abroad."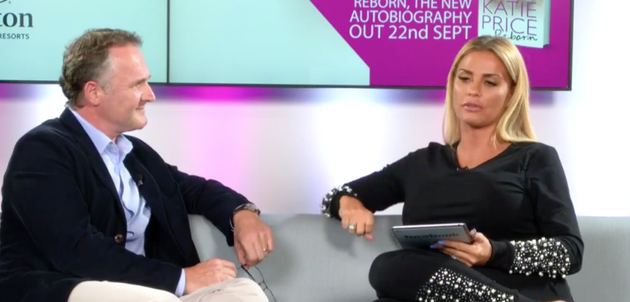 Price continued to say she had already started the process of adoption.
"You have to do everything legally and go down that road," she continued.
"The problem isn't just getting a child, that's the easy bit, it's all the checks.
"I'm just waiting to be interviewed by the adoption agency. I've always said I'd love to adopt and I feel this is the right time now to do it."
Price, who is mum to Harvey, 14, Junior, 11, Princess, nine, Jett, two and Bunny, one, said she didn't want to carry a child herself "at the moment".
"I feel like I'm a baby machine. I've got to let my body rest," she added.
Watch the full live chat here.
Katie Price's Most Memorable Moments
SUBSCRIBE AND FOLLOW
Get top stories and blog posts emailed to me each day. Newsletters may offer personalized content or advertisements.
Learn more