Let's face it, the combination of Katie Price and daytime telly was always going to be a dangerous one, and she more than lived up to her outrageous reputation during Tuesday's (10 May) 'Loose Women'.
We can only imagine the 'Loose Women' producers' nervous dispositions when they realised that they were going to air a discussion about sex toys with Katie Price in the middle of the day, and unfortunately for them, their fears were eventually realised.
The panel were talking about Gwyneth Paltrow's recent comments about sex toys and lubricant, prompting The Pricey to admit she owns a "butt-plug with a crystal on the end of it".
And that's just for starters, folks.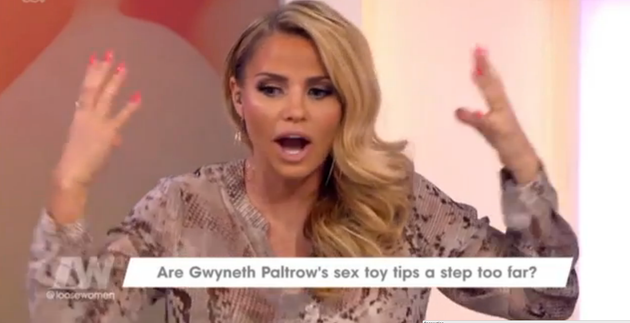 Anchor Ruth Langsford then began a sentence with "if you need a lubricant...", and Katie wasted not time in jumping in with the helpful suggestion "spit".
While Katie may looked pleased with herself, Coleen Nolan was not, and leapt out of her seat to drag the former glamour model away from the set, joking: "Get off! I'm not having it! Stay there! She's banned."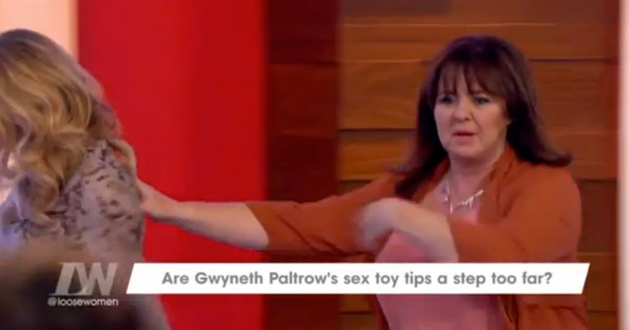 Fortunately, it seems viewers saw the funny side (even if Coleen and Ruth were left a little stunned):
'Loose Women' Controversial Moments
SUBSCRIBE AND FOLLOW
Get top stories and blog posts emailed to me each day. Newsletters may offer personalized content or advertisements.
Learn more