While the former model was quoting specific examples of abuse aimed at her son, many people were offended by her decision not the censor the word.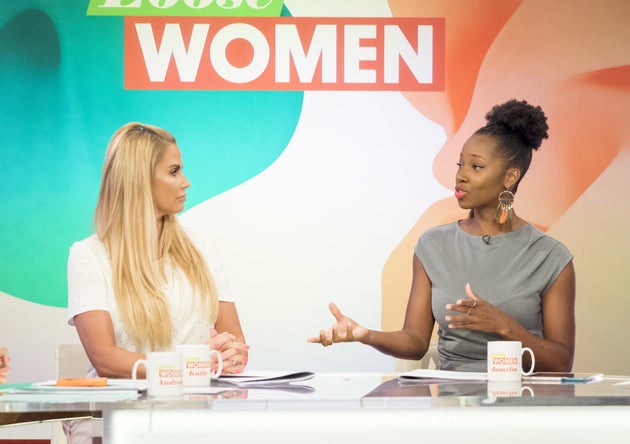 These included Jamelia, who took to Twitter after the interview aired to call Katie out. 
Claiming there were "much better ways" for her to convey herself, the singer wrote: "I've had a think about this, using the N word to get your point across is not OK. The N word in or out of "context" is still offensive.
"There are much better ways to convey a message without lowering your standards to those using that vocabulary against you. And I hope to see certain people as vocal and passionate when things pop off against black people in the future...as it inevitably."
While Katie's language also divided others on Twitter, she has also posted a video on Twitter to defend herself, explaining she had used the term to show the reality of what Harvey gets called on a daily basis, adding that she wants to "get it out there, as it is not acceptable".
So far, she has collected over 100,000 signatures, and the petition will soon go before the Parliament Select Committee, who will decide on any legislation. 
12 Stars You'd Forgotten Were 'Loose Women'
SUBSCRIBE TO & FOLLOW UK ENTERTAINMENT