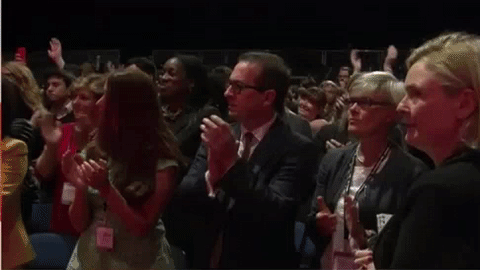 After the announcement of Corbyn's reelection, a stream of Smith backers swiftly made their way to the exits of the ACC conference hall in Liverpool.
Awaiting them was the BBC's Norman Smith who valiantly attempted to gain a measure of their reaction.
He said: "I'm just waiting outside the conference hall where people are streaming out, let's see if I can get some immediate reaction."
Approaching a man walking towards him he asks: "What do you think of Mr Corbyn's victory?"
No response.
He tries another: "What do you think of Mr Corbyn's victory? Pleased he won?"
Nothing.
Smith says: "Wow, all very silent."
Finally, he garners a response from one woman who simply says "very disappointed" but refuses to elaborate.
SUBSCRIBE AND FOLLOW
Get top stories and blog posts emailed to me each day. Newsletters may offer personalized content or advertisements.
Learn more