Leah Bracknell has opened up about finding the light in the darkness of her terminal cancer diagnosis.
The former 'Emmerdale' actress made an appearance on Friday's (24 February) 'Loose Women' to update fans on her health.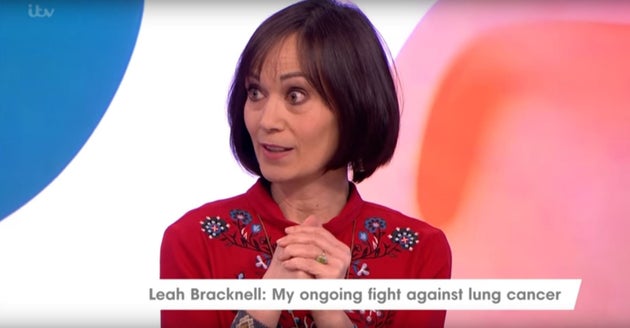 Speaking about living with stage four lung cancer, Leah told the 'Loose Women': "I feel positive about life. You get told that they can't do anything to help you and I'm thinking, 'What do I do now?'
"I can't change the diagnosis, but I can choose how I respond. Initially you are in complete meltdown. I didn't tell anyone for two or three days while I tried to think of a way to tell them positively."
She continued: "I am going to choose to make positive decisions, I am going to choose to embrace life and I'm going to choose to be thankful that I have life, because I might not have done.
"I didn't want doctors to 'guestimate' what they thought my prognosis could be. It is based on statistics that could be out of date and not about my age or type of cancer. I don't wake up every day feeling fearful - I wake up feeling grateful and feeling happy."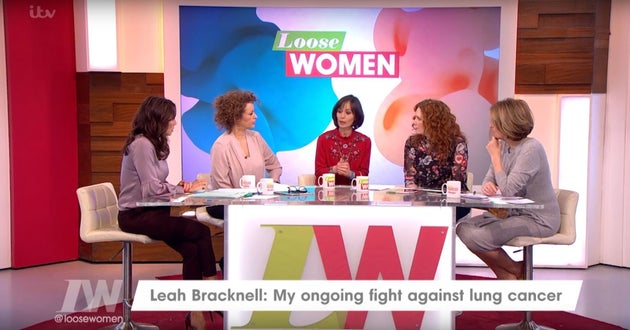 Leah also said her work as a yoga teacher had helped her deal with her diagnosis, going on to say: "I have tools I can call upon a way of looking at the world that makes me less fearful of it.
"I've built a relationship with the cancer asking, why is it here? What is it trying to tell me?"
She added: "It's about taking back control and working with people to empower yourself."
SUBSCRIBE TO & FOLLOW UK ENTERTAINMENT