An investigation has been launched into the Brexit referendum spending by a pro-Leave campaign group amid suspicions it broke electoral law.
The Electoral Commission said its probe into Leave.EU followed "an assessment which concluded that there were reasonable grounds to suspect that potential offences under the law may have occurred".
Leave.EU was heavily backed by Nigel Farage and co-founded millionaire Ukip donor Arron Banks.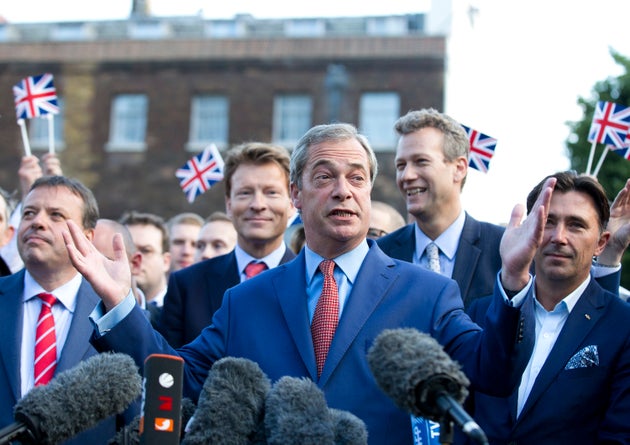 It was the more controversial of the major Brexit campaign groups and lost out to Vote Leave in the fight to be designated the official campaign to leave the EU.
The commission said its probe would look at "whether one or more donations - including of services - accepted by Leave.EU was impermissible and whether Leave.EU's spending return was complete".
The statement said: "Once the investigation is complete, the commission will decide whether any breaches have occurred and, if so, what further action may be appropriate, in line with its enforcement policy."
Banks has responded on typically bombastic form, telling Sky News the commission is "an official arm of the Remain campaign".
He added: "The Electoral Commission allowed the Government to spend £11 million on a pack of Remain lies. We will be vigorously defending their allegations."
Andy Wigmore, the communications director for Leave.EU, suggested the timing was to do with Banks preparing to stand for election as MP for Clacton.
He tweeted "yawn" and called it "our monthly investigation" by the Electoral Commission.
While Farage thought the announcement was being made now because the election had been called.
It's not the first time in this election Farage and Banks have been suspicious of timings of announcements.
Amid speculation some of the people who could face criminal charges over the matter were sitting MPs, Farage said the Tories were "genuinely scared" of the election expenses fall out.
Banks also thought this, calling the election "the ultimate news management story".
SUBSCRIBE TO & FOLLOW UK DAILY BRIEF