'Stairway to Heaven' contains arguably the most distinctive riff in rock.
For so many aspiring guitarists, the opening chords to Led Zeppelin's most famous tune has been a rite of musical passage.
But now it transpires that a US jury must decide whether the band, in fact, pinched the iconic notes from another tune altogether, and whether Robert Plant and Jimmy Page are liable for copyright, with a trial set to start on 10 May.
A US judge has already ruled that 'Stairway' is similar enough to an instrumental track, 'Taurus', by the band Spirit, released in 1967, four years before 'Stairway to Heaven' debuted. The dispute centres around the first two minutes of both songs, which the judge has described as "the most recognisable and important segments".
Listen to both tunes in the video above and judge for yourself.
Spirit's guitarist and composer Randy Wolfe, aka Randy California, who composed 'Taurus' died in 1997, but the lawsuit has been brought by his trustee.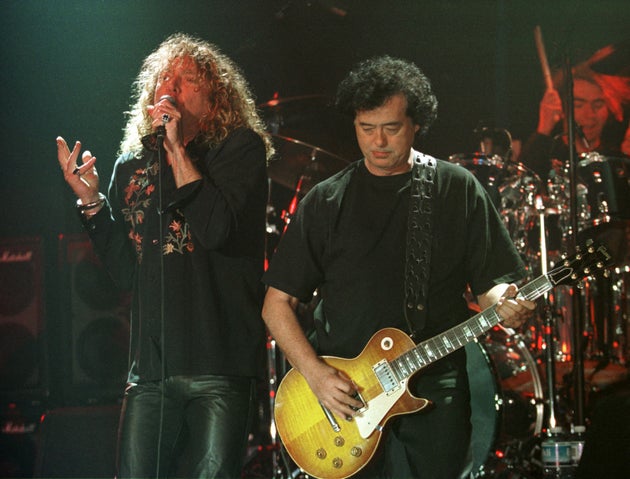 Led Zeppelin toured with Spirit in the late 1960s, and trustee Michael Skidmore claims Jimmy Page may have been inspired by hearing the track performed back then.
Meanwhile, in a surprising defence of their most revered work, lawyers for Led Zeppelin say the chords that are the subject of the dispute are so "clichéd" that they deserved no copyright protection, and besides, Randy Wolfe was a songwriter-for-hire at the time.
'Stairway to Heaven' was the stand-out track on Led Zeppelin's untitled fourth studio album. It was voted #3 in 2000 by VH1 on its list of the 100 Greatest Rock Songs, and was placed at number 31 on Rolling Stone magazine's list of "The 500 Greatest Songs of All Time". It was the most requested song on FM radio stations in the United States throughout the 1970s, despite never having been officially released as a single there
The tune has been learned, loved and copied so many times by aspiring guitarists that the film 'Wayne's World' delighted in drawing attention to it:
SUBSCRIBE AND FOLLOW
Get top stories and blog posts emailed to me each day. Newsletters may offer personalized content or advertisements.
Learn more