Does the thought of stepping into the sun make you want to burst into a thousand flames? We've got the beauty product for you.
'Goth Block', with an SPF 50, promises "max-emo protection" and claims to help the tattooed keep their ink fresh.
The brainchild of fun sunscreen brand Let It Block, a tube of 'Goth Block' will set you back a not-so-scary $14.99 (£10.50).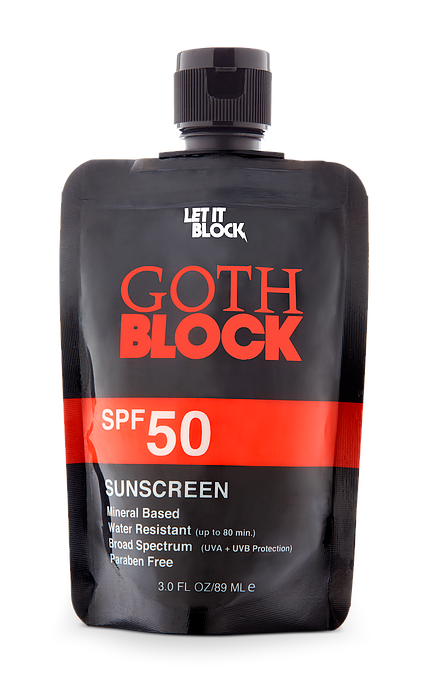 Those not planning to spend the summertime indoors reading vampire fiction may be fans of their other offering, the hip-hop inspired 'Sun DMC'.
The mineral-based formulas boast protection against both UVA and UVB rays, water-resistance and skin-soothing aloe vera extract.
Environment-conscious goths will also be pleased to know 'Goth Block's' packaging is not only black, but also recyclable.
SEE ALSO:

What SPF Factor Sunscreen Should I Use?

The Fake Tan Trend Could Soon Be Over
SUBSCRIBE AND FOLLOW
Get top stories and blog posts emailed to me each day. Newsletters may offer personalized content or advertisements.
Learn more