However, although they stayed together for his entire time on the series, reports claimed shortly after they returned home that they'd already split.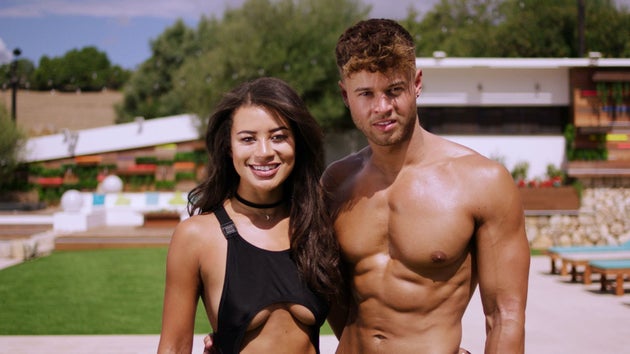 Montana has now spoken out for the first time about the break-up rumours, confirming that she and Alex are no longer together, and explaining how they grew apart.
In a Twitter post on Tuesday morning (8 August), accompanied by a disappointed emoji, Montana wrote: "Alex and I have decided to split.
"Making our relationship work on the outside has been hard. He hasn't been the same since coming out of the villa.
"Despite this we are still close and I will always support him."
He added: "It's been very hard on the outside to make us work how we desired. I still have strong feelings for [Montana] and and will be remaining close friends and supporting her throughout everything."
She insisted: "Just for the record. Chris and I were together Saturday night. So everyone can just relax."
Her spokesperson added: "This is a non story. Olivia bumped into several friends on a night out. She went home to her house where Chris met her following his night out."
12 Most Dramatic Reality TV Break-Ups
SUBSCRIBE TO & FOLLOW UK ENTERTAINMENT