Madonna has spoken out following criticism of her tribute to Prince at this year's Billboard Music Awards.
The pop icon's musical performance in memory of Prince was one of the awards show's stand-out moments, during which she appeared in an outfit inspired by the 'Purple Rain' singer and appeared with Stevie Wonder.
However, not everyone was taken with the heartfelt performance, with many critics posting on Twitter that she wasn't a worthy choice for a Prince tribute, and others suggesting her take on 'Purple Rain' exposed her vocals as less than impressive.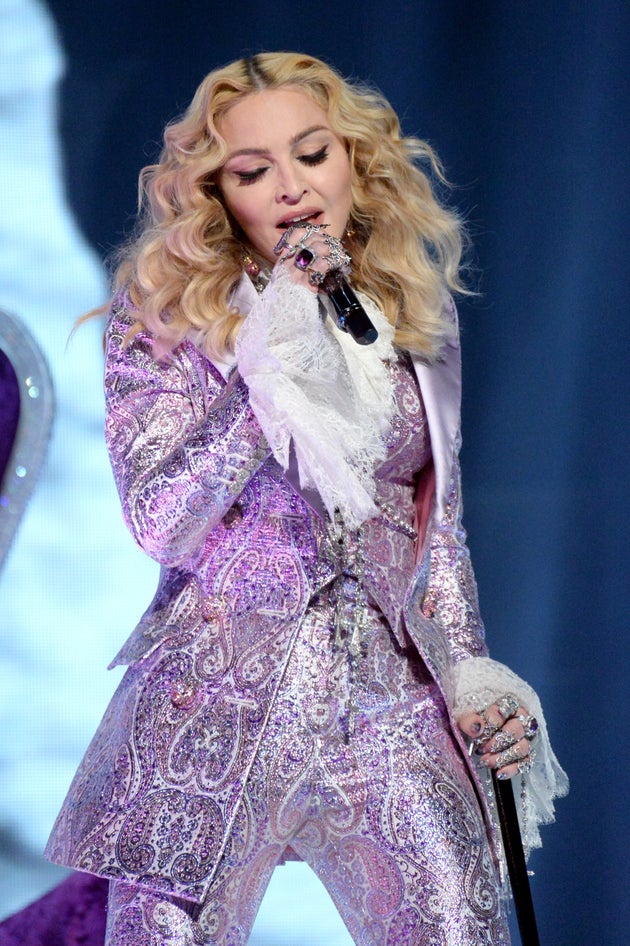 The BET Awards later threw shade at Madonna's performance and, referencing to their own upcoming Prince tribute, wrote: "Yeah, we saw that. Don't worry. We Got You."
Fortunately, it doesn't look as though Madonna is letting the criticism get her down, posting a string of defiant comments on her Instagram page.
Alluding to the negative comments, Madonna wrote: "Anyone who wants to do a tribute to Prince is welcome to. Whatever your age Gender or skin Color. If you loved him and he inspired you then show it!!!!"
11 Songs You Didn't Know Were Written By Prince
SUBSCRIBE AND FOLLOW
Get top stories and blog posts emailed to me each day. Newsletters may offer personalized content or advertisements.
Learn more