A lot of people have been talking about emigrating from the US if Republican presidential nominee Donald Trump wins the general election later this year - and now there's a dating site that promises to pair them with their perfect Canadian date once they've left the country.
Maple Match claims to "make it easy for Americans to find the ideal Canadian partner to save them from the unfathomable horror of a Trump presidency."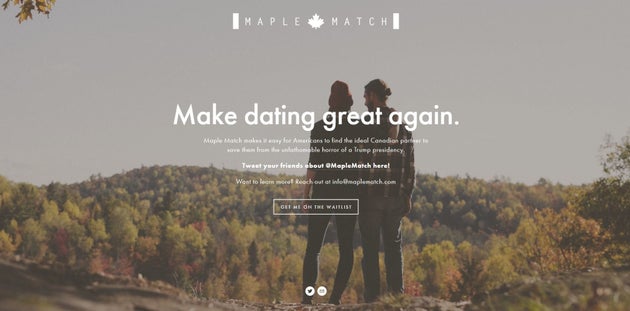 SUBSCRIBE AND FOLLOW
Get top stories and blog posts emailed to me each day. Newsletters may offer personalized content or advertisements.
Learn more