But amid fears of a robot uprising, there are some welcome developments.
Take Gita, a circular cargo robot developed by Piaggio, the brains behind Vespa scooters. The adorable machine follows you around, carrying your luggage.
At 26 inches tall, Gita can carry 40 pounds and reach a top speed of 22mph, so it can follow you even if you're running or cycling. It's said to run for about 8h.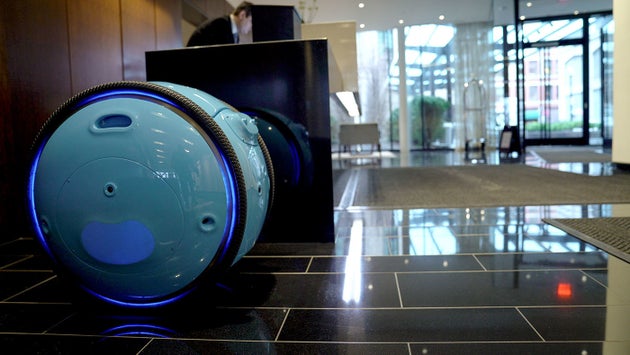 Paggio Fast Forward's chief operating officer Sasha Hoffman told TechCrunch the follow mode would let it learn from a human.
"If a device is following a person then that person has the lead, and powers the most important decisions around the robot's movement," Hoffman said.
But it can also roll along by itself. The team hopes it will start to map detailed location data about places not available on Google Maps such as airports.
We can't wait to see one of these adorable robots rolling it's way through life.
Boston Dynamics' Terrifying Robots
SUBSCRIBE TO & FOLLOW UK DAILY BRIEF