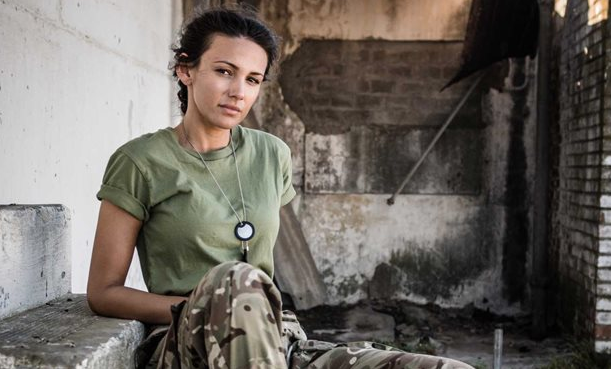 Viewers saw her make her choice between her two love rivals in last night's concluding episode of Series 2. It was between her former fiance Elvis, and her devoted current love Jamie, but in the end she settled for neither, opting instead to go back into the field, after telling a devastated Jamie she "wasn't the settling down type".
Then she set up what could possibly be the theme for her next series, by telling her humanitarian worker friend, "Husbands are overrated, I've got something much more important. I have a job to do."
The BBC confirmed the news last night, tweeting: 'We're delighted to announce that #OurGirl will return to @BBCOne for a third series, starring @michkeegan as Georgie Lane.
Michelle had previously gushed about her time filming the gruelling drama, telling the audience at the show's launch: "I had the best time, I was there for two months, I thought I would get homesick, but I enjoyed every second, it was a life experience for me."
NOW READ:
SUBSCRIBE AND FOLLOW
Get top stories and blog posts emailed to me each day. Newsletters may offer personalized content or advertisements.
Learn more