A Jewish community in Texas has offered their synagogue to local Muslims whose mosque burned down.
The Victoria Islamic Centre in Victoria, near Houston, was destroyed on Saturday and more than 20,000 people have since donated more than $1 million to a fundraising page set up to fund its reconstruction.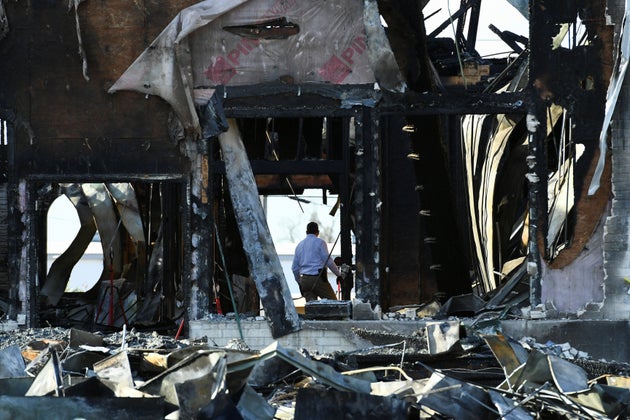 "Churches came and prayed with us, and people brought cash and checks."
Three days after setting up a fundraising page online, leaders at the Victoria Islamic Center were shocked to see that they had already surpassed their previous goal of $850,000, thanks to donations from over 20,000 people.
Hashmi told The Huffington Post that he hadn't been expecting the flood of donations.
"I'm happily surprised...that they've raised so much so quickly," he said.The fire gutted the building early on Saturday morning, causing extensive damage to the building. No one was injured, The Houston Chronicle reported. 
The cause of the fire has not yet been determined.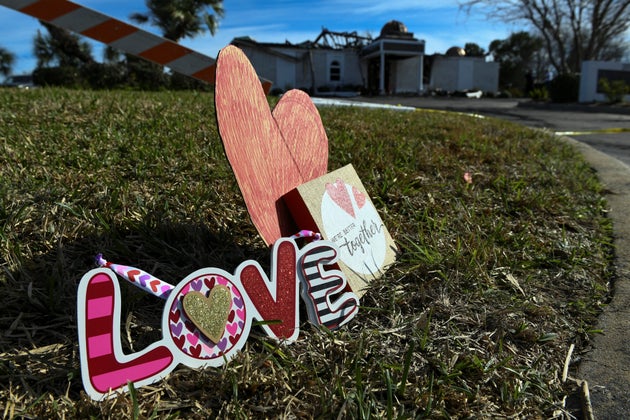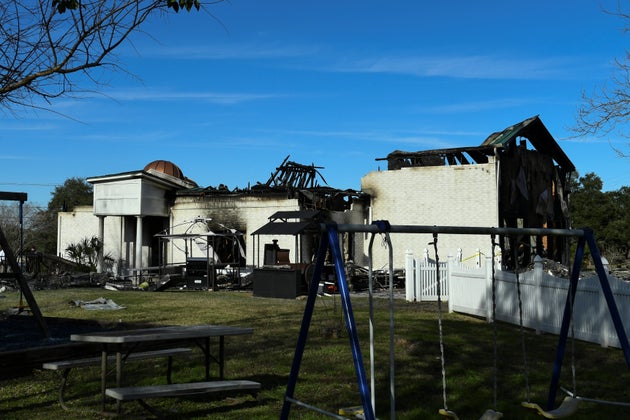 A spokesman for the City of Victoria told The Huffington Post that all evidence has been collected from the site and the mosque has been handed back to the congregation for demolition and rebuilding.
Police and the FBI are involved in the investigation.
"Typically, it takes a minimum of weeks, and sometimes months, before we get the results back from a fire like this," the city spokesman said.
Hashmi has been part of the community since 1984. In the early years, members would meet in each others' houses to pray. Then, they prayed in rental buildings. The most recent structure was built in 2000 and serves a congregation of about 140 people.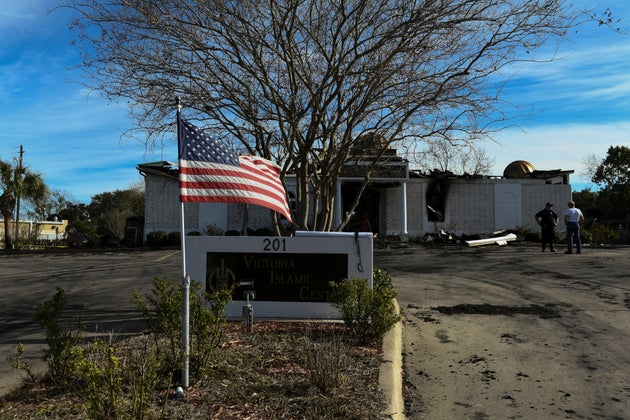 Hashmi said watching it space burn on Saturday was painful. 
"You can imagine, it's like your baby," he said. "It's like your own house." 
The mosque has been targeted before. On January 21, a burglar reportedly broke into the building and stole electronic equipment.In July 2013, a vandal painted spray-painted the word "H8," short for "hate" outside the building.
Writing on the fundraising page for the mosque's reconstruction, one woman wrote: "I will be donating on the 3rd when we get paid. We are Atheists but we are also deeply heartbroken about such an ignorant and hateful act."We stand with you in solidarity.
"Every American should be free to worship peacefully and safely."
SUBSCRIBE TO & FOLLOW UK DAILY BRIEF