A crescent-shaped island close to a mile long has emerged from the Atlantic Ocean, but despite its beauty visitors are being told to stay away.
Starting as a small sandbank in April, the island has grown to a large land mass just off North Carolina's Outer Banks. 
Scenic Shelly Island – its unofficial moniker due to the abundance of shells on its beaches – is drawing interest but experts are warning of the perils of the new beauty spot.
Its location puts it right where the Gulf Stream and the Labrador Currents come together – a spot known as the Graveyard of the Atlantic which lives up to its name thanks to the ribs of whale bones and shipwrecks that peep through the sands.
Aerial shots of the island were taken by Chad Koczera via a drone. The photographer was hunting for shells after a storm and spotted the island, but realised he couldn't access it by foot.
Last week, the Hatteras Island Rescue Squad had to save five people who became stranded on the island after the tide rose. The current in the channel was so fierce by that point, crossing without injury was impossible.
The organisation has warned people not to attempt to wade or swim to the island. Assistant chief Bob Helle told the Virginian Pilot: "A shell is not worth your life."
The future of Shelly Island - which at its widest point is equivalent to the size of a football pitch -  is uncertain however, due to the ever shifting nature of sandbars in the ocean.
Superintendent of Cape Hatteras National Seashore Dave Hallac told NPR: "It's very possible that Shelly Island… could grow. It could connect with land. It could become smaller. It could disappear entirely."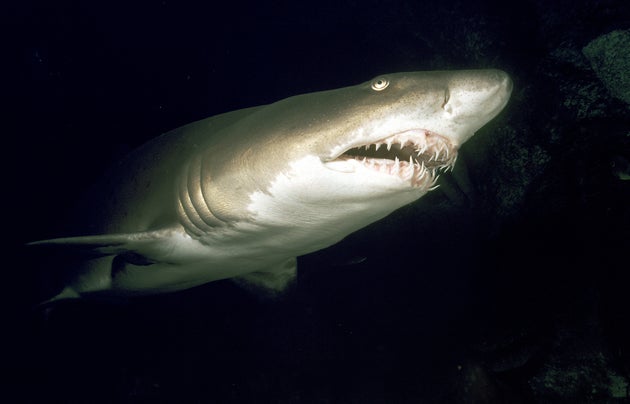 SUBSCRIBE TO & FOLLOW UK DAILY BRIEF