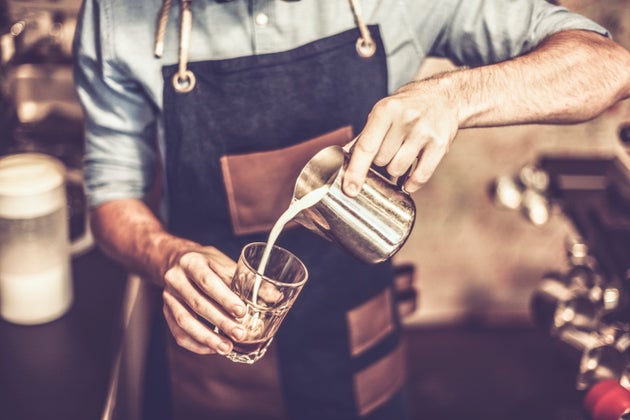 Under-25s are set to earn £600-a-year less than older colleagues for doing the same work thanks to the National Living Wage, according to a fresh investigation of the pay plan.
The National Living Wage came into force on April 1, meaning that while those aged 25 and older saw their pay go up to at least £7.50 an hour, under 25s can expect a minimum of £7.05 an hour.
Analysis of the changes by the House of Commons library reveals that a younger worker who clocks in for 26 hours a week – the average for someone earning the minimum wage – will take home £610 a year less than an older colleague.
That is almost double the difference of £339 a year under the old system.
Labour MP Holly Lynch, who asked the House of Commons library to carry out the analysis, said: "Millions of hard working young people across the country are being paid less than their older colleagues, regardless of experience.
 "This decision means younger workers are falling further behind their older colleagues and is a kick in the teeth for young people already struggling with insecure work and rising rents."
"The Government need to act now to secure a fair wage for young workers and I'll be working with young people, including young trade union representatives, and colleagues in Westminster to build pressure on the Government to end this age discrimination."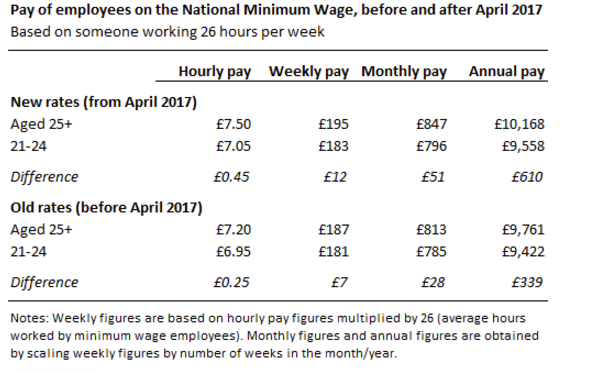 The National Living Wage was enthusiastically welcomed by the Tories when it was unveiled in June 2015, with then-Work and Pensions Secretary Iain Duncan Smith punching the air and shouting "Fantastic" when Osborne announced the policy.
"Now there are some who are very productive under the age of 25 but you have to set policy for the average. It was an active choice not to cover the under 25s."
Skills Minister Nick Boles said: "While labour productivity statistics are estimated by sector, there are no official statistics estimating the productivity of workers by their age."
Reacting to the latest analysis, a Government spokesperson said: "The National Minimum Wage for 21-24 year olds increased to £7.05 on 1 April - their second pay rise in just six months.
"Our priority is to help young workers secure work and gain experience and that is reflected in the minimum wage structure."
SUBSCRIBE TO & FOLLOW UK POLITICS