Although it feels far longer, Donald Trump has only been President for two months.
During this time there have been any number of mind-bending highlights but yesterday things took a turn for the ultra-surreal.
Would you rather fight 100 duck-sized horses or one horse-sized duck?

Arizona Sen. Jeff Flake
The bizarre question was asked by Arizona Senator Jeff Flake on behalf of his teenage son.
After a long pause Gorsuch's response was: "You can tell him I'm very rarely lost for words."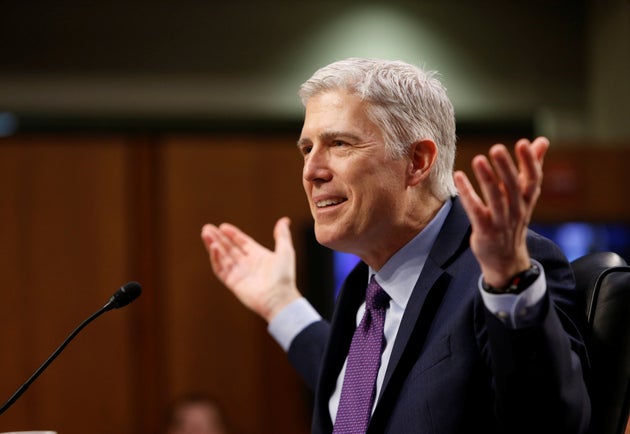 If you're not already familiar with the fantastic riddle posed by Flake's son, it has quite the history.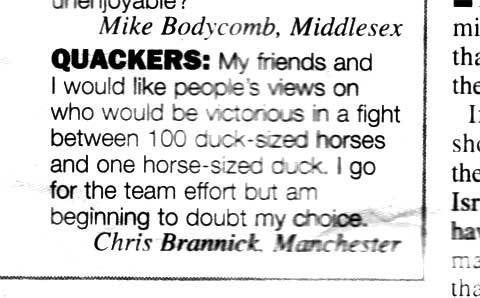 It was then repeated on various online forums and a response even made it on to YouTube.
The question gained real traction after it made its way onto Reddit's Ask Me Anything in 2012 when someone posed it to President Obama of all people.
So there you go. Anyway, back to the topic at hand.
From the Associated Press:
A growing number of Democrats, including Senate Minority Leader Chuck Schumer of New York and Sen. Elizabeth Warren of Massachusetts, are calling for Gorsuch's confirmation to be delayed because of the FBI investigation of ties between Donald Trump's presidential campaign and Russia.
Judiciary Committee Chairman Chuck Grassley of Iowa dismissed that demand as "ridiculous."
Senate Majority Leader Mitch McConnell of Kentucky told The Associated Press: "Gorsuch will be confirmed. I just can't tell you exactly how that will happen yet."
SUBSCRIBE TO & FOLLOW UK DAILY BRIEF