Concerns have been raised about gender being removed from the next census over claims it discriminates against transgender people.
The Office for National Statistics (ONS) made the "tentative" recommendation in a report on gender identity which was published in the Sunday Times.
The report prompted fears that Britain could be left without accurate figures for the number of men and women living here and could potential negatively impact women. 
Caroline Criado-Perez, who is writing a book about the gender data gap, claims the "failure to collect sex disaggregated data has led to worse health outcomes and bad government policy for women".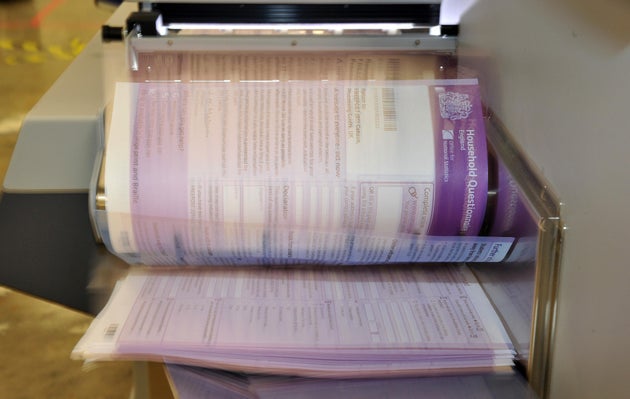 The ONS has since issued a statement saying the report the Times story was based on was only an "update on research" it had been undertaking on "potentially collecting information on gender identity as well (as) date on sex" and that nothing had been finalised.
The ONS statement continues: "It does not contain proposed census questions and suggests further research is required.  ONS has yet to formulate its recommendations for the 2021 Census. Once it has done so the Government will bring forward a White Paper which will include the census questions."
The ONS research found the "sex" question, which allows respondents to choose whether they are male or female, "was considered to be irrelevant, unacceptable and intrusive, particularly to trans participants, due to asking about sex rather than gender".
The report explored other options, including a "hybrid" question with the addition of an "other" category. However, the latter was "thought to homogenise trans people and differentiate them from the rest of society," the report said.
A third "two-step" option, with separate sex and gender identity questions, was also ruled out. 
The authors also recommended changes "to better meet the needs of trans respondents", such as removing "sex". It also proposed adding one or more additional categories for non-binary and intersex people.
Tory backbencher and member of the Women and Equality Select Committee, Philip Davies has spoken out about the possible changes, telling PoliticsHome: "The world is going mad - political correctness is taking over the country. I despair."
While Labour MP Jess Phillips, told The Telegraph: "I think sex is important to monitor, eliminating it means we cannot see effects of certain things on women's lives. 
"I'm more than happy for other categories to be included such as non binary options."
Stephanie Davies-Arai, a feminist activist, added: "Women's biological sex is being erased and that terrifies me. Once you stop gathering information, that skews everything for women."
Davies-Arai's comments were echoed by many on social media, concerned the proposed changes would compromise the accuracy of the information being gathered and ultimately impact government policy decisions. 
SUBSCRIBE TO & FOLLOW UK DAILY BRIEF