Donald Trump's tough stance on North Korea was boosted overnight, as US missile defences successfully shot down a ballistic projectile during a test off Hawaii.
The US Missile Defense Agency (MDA) and the country's Navy successfully pulled off the drill off the coast of the Central Pacific islands, the agency said in a statement on Wednesday.
The test, scheduled well in advance, was conducted from the USS John Paul Jones and comes after North Korea fired a ballistic missile over Japan on Tuesday.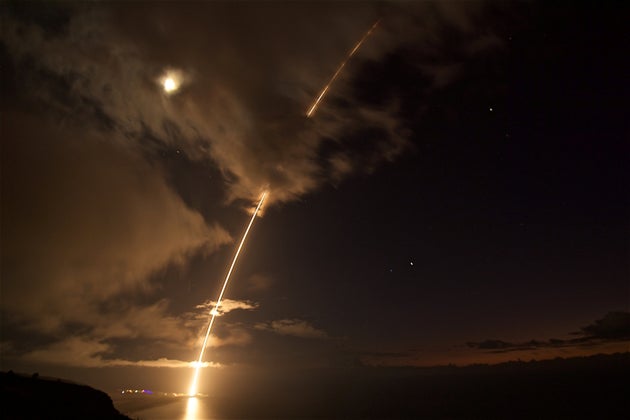 The US test, using Standard Missile-6 guided missiles, intercepted a medium-range ballistic missile target.
North Korea said its missile launch was to counter US and South Korean military drills, and was a first step in military action in the Pacific to "contain" the U.S. territory of Guam.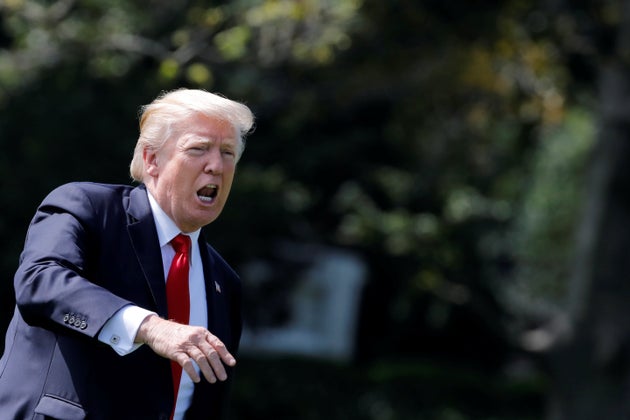 Donald Trump said in a statement on Twitter that "talking is not the answer" over the North's provocations.
"The US has been talking to North Korea, and paying them extortion money, for 25 years. Talking is not the answer!," he wrote.
The US missile agency said its test gives the naval component of the missile defence system higher ability to intercept ballistic missiles in their terminal phase.
Japan is seeking a land-based version of the Aegis ballistic missile defence system, operational by 2023, as a new layer of defence to help counter North Korean dictator Kim Jong Un's increased military prowess. 
Brit pledge to Japan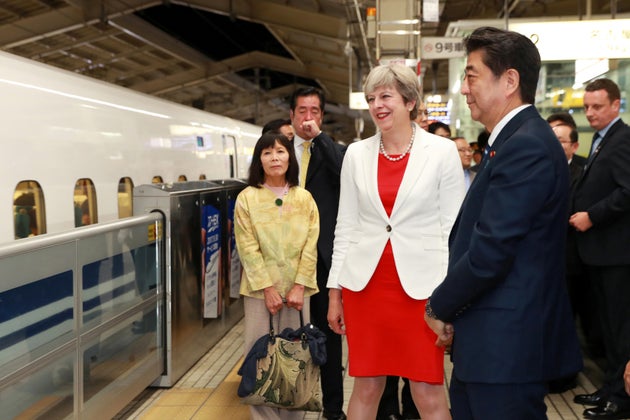 It comes as Britain and Japan will pledge closer cooperation on Thursday on defence, cyber security and counter-terrorism as May looks to strengthen relations with one of her closest allies ahead of Brexit.
Visiting her Japanese counterpart, Shinzo Abe, as his country responds to the increasing military threat posed by North Korea, May toured Japan's flagship Izumo helicopter carrier for a military briefing with Minister of Defence Itsunori Onodera before attending a national security meeting.
"My visit today is a sign of the growing cooperation and partnership we have on defense matters," May told Onodera after inspecting an honor guard at the Yokosuka naval base near Tokyo, which is also home to the U.S. Navy Seventh Fleet carrier, the USS Ronald Reagan.
May and Abe will agree a joint declaration on security cooperation, including plans for British soldiers to take part in military exercises on Japanese soil and for collaboration to address the threat of cyber and militant attacks when Japan hosts the Olympics in 2020.
North Korea is expected to feature heavily in the talks after it launched a ballistic missile on Tuesday that passed over Japanese territory, prompting international condemnation.
The two leaders are expected to discuss the possibility of further sanctions on North Korea, May's office said. May called on China to put more pressure on the dictatorship after she arrived in Japan on Wednesday.
The Global Times, a publication of the official People's Daily of China's ruling Communist Party, criticised May's comment.
"Beijing does not need London to teach it how to deal with North Korea," the newspaper said.
Following the security briefing, the focus of May's trip is expected to return to trade and investment. She is keen to persuade nervy investors that Britain's exit from the European Union will not make it a less attractive business partner.
SUBSCRIBE TO & FOLLOW UK DAILY BRIEF