A mother who lost her daughter to organ failure broke down in tears on Wednesday after Theresa May revealed an overhaul of donation laws in England.
The Prime Minister announced plans for a new law to automatically place those in England on the organ donation register, rather than the current system where people need to 'opt-in'.
The move follows Wales, which has operated with an 'opt-out' law since 2015, and Scotland, which will introduce the same system in the near future. 
While the exact criteria of the new law is yet to be revealed, campaigners and transplant recipients have welcomed the news. 
A tearful Patricia Carroll, 65, who has been campaigning for the law to change since her daughter died from organ failure in 2014, told HuffPost UK: "I'm rather emotional at the moment. It's incredible. Today's news has fulfilled everything I wanted to do."
A shortage of organ donors means three people die each day, on average, in need of a transplant.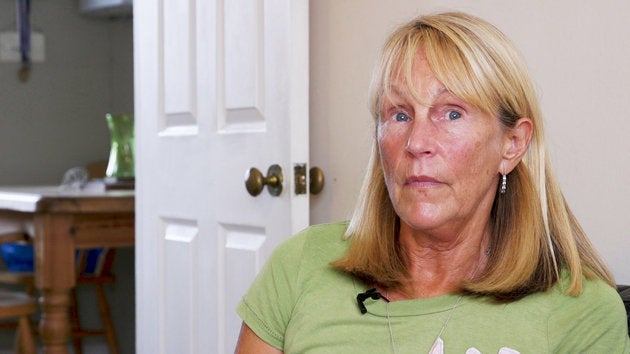 Speaking at the Conservative Party Conference in Manchester, May said 500 people died last year because a suitable organ wasn't available, and 6,500 patients are currently waiting on the transplant list.
"To address this challenge, that affects all communities in our country, we will change that system, shifting the balance of presumption in favour of organ donation," she revealed.
In 2010, Patricia found out her daughter Natalie desperately needed a pancreas and kidney transplant. Natalie had battled diabulimia for a number of years - where people with type 1 diabetes cut their insulin supply in order to lose weight - and it had damaged her organs beyond repair.
On the day she was due to have a life-changing double transplant, consultants told her she was too ill to undergo surgery. She died not long after, on 1 January 2014, aged 38.
Since her daughter's death, Patricia, who lives in Essex, has campaigned tirelessly to raise awareness of the importance of organ donation. In September she spoke in Parliament asking MPs for the law to be changed and, just last week, she spoke at the Labour Conference.
According to a YouGov poll from 2012, arguments against the 'opt-out' system range from religious reasons to worries over costs to defending a person's right to make choices about their body. But Patricia says that, ultimately, it could save a person's life - someone like her daughter. 
"It's the best thing that could've happened," she said, fighting back the tears. "I can't actually believe it.
"I campaigned for the opt-out system because it helped me with my grieving process, it helped me come to terms with losing Nats. I wanted to go out there and try to help other families so they don't have to go through what we did."
One of the estimated 6,500 people on the transplant waiting list is Michelle Russell, 36, who was diagnosed with cirrhosis of the liver, portal vein thrombosis and a rare form of blood cancer in 2013. She has been on the list for 12 months.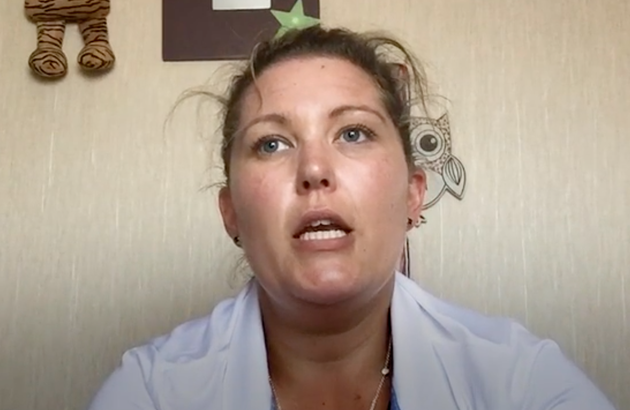 Discussing what it's like to constantly wait for the phone call telling her an organ has become available, she told HuffPost UK: "You feel as though it'll never, ever come. I feel as though my name's in a hat and I've just got to wait for it to be pulled out."
Michelle described the 'opt-out' system as a "lifeline" to people like herself, who are waiting on the list, adding that the proposed law change will "lift a huge weight off the shoulders of transplant recipients and their families".
She said: "Far fewer people will opt out than those who opted in, which will mean more organs available and more people being given the gift of life - a gift that is precious and rare."
With PPD, donor-recipient pairs who are incompatible due to antibodies, blood group or are unable to donate directly to each other, are registered in a national scheme to achieve compatible transplants with other pairs. When two pairs are involved it is called 'paired' donation, while more than two pairs is called 'pooled' donation.
Through PPD, Sam's younger brother Josh, 26, was able to donate a kidney to a stranger, which meant his older brother would receive a matched kidney from someone else. 
"You put one in to take one out," Sam previously told HuffPost.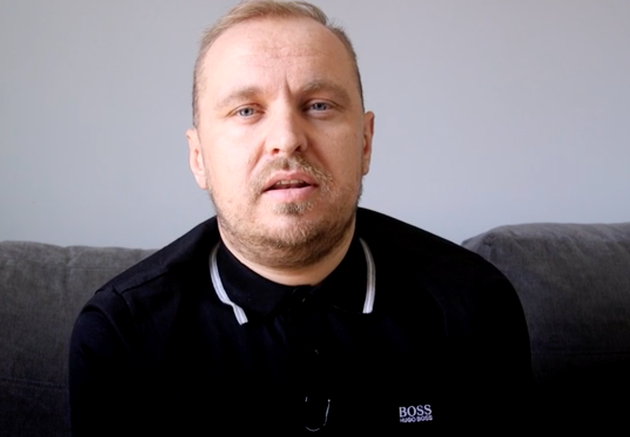 The IT product sales specialist said the proposed law change will mean a better quality of life for people who rely on dialysis while they wait for a transplant - something which Sam is no stranger to.
"It's a brilliant cause," he told HuffPost. "It's excellent because it will alleviate waiting times for a lot of people and will offer people on the transplant waiting list a better quality of life."
He added that the 'opt-out' system should be adopted worldwide in order to save more lives.
Commenting on how the new law will work in England, Penny Richardson, media spokesperson for NHS Blood and Transplant, told HuffPost: "The criteria will depend on what the country decides and legislates for."
While it is a major step forward for campaigners, the proposed law change won't, however, change the fact a person's family members can overrule their wishes to donate organs.
Currently in England, if a person signs up to the donor register they have legally consented to donation. In order to make sure that the donor's organs are safe for transplant, specialist nurses need to talk to families to ask about the lifestyle and medical history of the donor and, if the family disagrees with donation at this point, the donation does not proceed.
Under the 'opt-out' law, a person who hasn't 'opted out' would be legally deemed to consent to donation taking place, which is positive. However families can still overrule the deceased wishes, resulting in donation not going ahead.
In light of this, Sally Johnson, director of organ donation and transplantation, told HuffPost people still need to be having these vital conversations with family members.
"We all want to see more lives saved and welcome anything which encourages more people to share their personal organ donation decision with their family," she said.
"We hope this announcement will drive a national conversation about organ donation. Whatever legislation is in place, telling your family of your organ donation decision lets them know what you want to happen and means your family don't have to make a difficult decision when they are grieving."
SUBSCRIBE TO & FOLLOW UK LIFESTYLE