Why did the mechanical ostrich cross the road? To prove that two-legged robots will one day rule the world.
Engineers in the US have released footage of an ostrich-inspired robot running on a treadmill and sprinting after a car.
Unlike other bipedal robots, the Planar Elliptical Runner doesn't use sensors and computers to balance. Instead, stability is built into the design.
"All the intelligence is in the physical design of the robot itself," Jerry Pratt, the IHMC researcher who led the team behind the runner, told MIT Tech Review.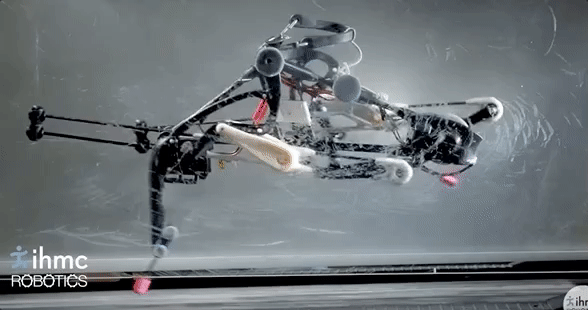 The runner can reach speeds of up to 10mph, but researchers say it would be able to hit 20 or 30mph if it was human-sized.
"Running will be eventually useful for any application that you want to do quickly and where wheels can't work well."
SUBSCRIBE TO & FOLLOW UK DAILY BRIEF