A humble typeface appears to have unexpectedly played a massive part in forcing Pakistan's Prime Minister Nawaz Sharif to resign.
The bizarre twist in the tale of the corruption charges brought against the leader by Pakistan's Supreme Court comes from the incredible possibility that defence documents may have been outed as fake because they were typed in Calibri, a year before the font had been released by Microsoft.
April 2016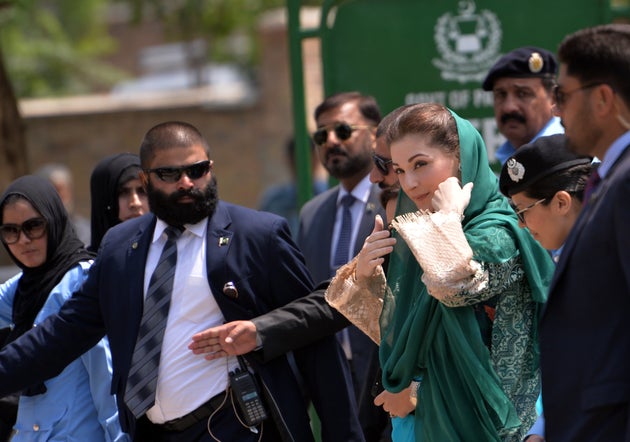 The names of Sharif's children were spotted among those exposed in the Panama Papers leak. The papers revealed that a string of offshore companies linked to the family had been used to buy several high end flats in London.
While having offshore accounts isn't illegal, the revelation led Sharif's critics to question where the money had come from and whether public funds had been used to make such expensive purchases.
Sharif denied the charges and set up a judicial committee to investigate the allegations, but opposition parties rejected the commission set up by the government.
November 2016
The Supreme Court decided to set up an official investigation into the family's wealth and the possibility of corruption.
Sharif's daughter, Maryam Nawaz, tweeted out images of documents claiming she was just a "trustee and not the owner" of the properties at the centre of the case. She later submitted the documents to the court in defence of the family.
Except it was the font of the letters, rather than what they said, that the court became much more interested in.
The signed deed, which was dated February 2006, was printed in the font Microsoft Calibri.
That font, however, wasn't commercially available until 2007 when it was included in the Office package, leading to the suspicion that the documents had been forged.
July 2017
The font's creator, Dutch designer Lucas De Groot, got involved and fanned the flames of doubt over the documents.
He told AFP that although he sent the finalised version of Calibri to Microsoft in 2004, it would have taken "serious effort" to obtain it so it was "unlikely" to have been used in any official documents in 2006.
A few weeks later, the findings of the Joint Investigation Team (JTI) tasked with investigating the case were published, including the damning conclusion that the documents had been "falsified".
As a result, the Supreme Court today disqualified Sharif from office. Sharif immediately resigned after the ruling.
"He is no more eligible to be an honest member of the parliament, and he ceases to be holding the office of prime minister," Judge Ejaz Afzal Khan said in court.
Despite the verdict plunging the country into political turmoil, Twitter has managed to see the funny side.
And just to top things off, people are getting a serious amount of joy from the Supreme Court's decision to publish its verdict in none other than Calibri.
SUBSCRIBE TO & FOLLOW UK DAILY BRIEF