The presenter made a series of flippant remarks about race and gender identity during Tuesday's (16 May) edition of the ITV daytime show
Piers was in the middle of an interview with journalist Harriet Minter and Professor Eric Anderson about monogamy, when he couldn't resist asking for their opinions on non-binary labels.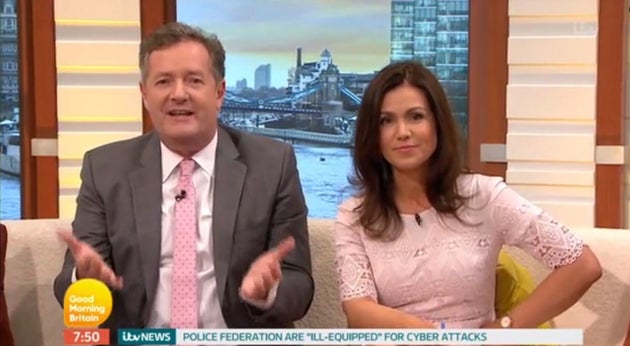 As Professor Anderson admitted he thought everyone should be able to express themselves as they wish, Piers hit back: "So a white man can identify as a black man? Are you serious? Okay, I now identify as a black non-binary. I'm allowed to do it."
He continued: "You don't have the option to choose between being black or white. You're either one or the other. Where does this end?"
Piers then went on to claim he was "freaked out" by gender neutrality, telling of an example of a pupil in his daughter's school. 
"It's an all girls' school in this country and in one year, there are now eight non-binary students who do not identify as girl," he said.
"I think that's dangerous. It's creeping and it's creeping fast. I don't think that's right."
In an earlier conversation with co-hosts Susanna Reid and Charlotte Hawkins, Piers also said: "You know what the decision is, you were born male or female.
"Unless you believe you were born the wrong sex and are transgender. This non-binary thing is ridiculous, it's anarchy."
His views certainly prompted a response on social media: 
Piers later attempted to insist he "fully supports transgender people/rights" on Twitter, clarifying he is only "gender neutral phobic": 
Of course, this is not the first time Piers has got everyone talking with his views on gender. 
'Good Morning Britain' airs weekdays at 6am on ITV.
Good Morning Britain's Highs And Lows
SUBSCRIBE TO & FOLLOW UK ENTERTAINMENT